Welcome!
This is Willem de Kooning Academy & Piet Zwart Institute Graduation 2020 Catalogue.
Willem de Kooning Academy and Piet Zwart Institute proudly present the work of emerging young artists and designers as they celebrate their achievements and embark on the next step in their creative careers.
Under the extraordinary circumstances of recent months, our students have proven to be true pioneers. More than ever, the graduates of 2020 deserve to present their graduation work to the world in a grand and compelling way. To provide this, the Academy has developed a new and radically different form of presentation, which is a product of collective research and reflection.
The Extraordinary Chain of Events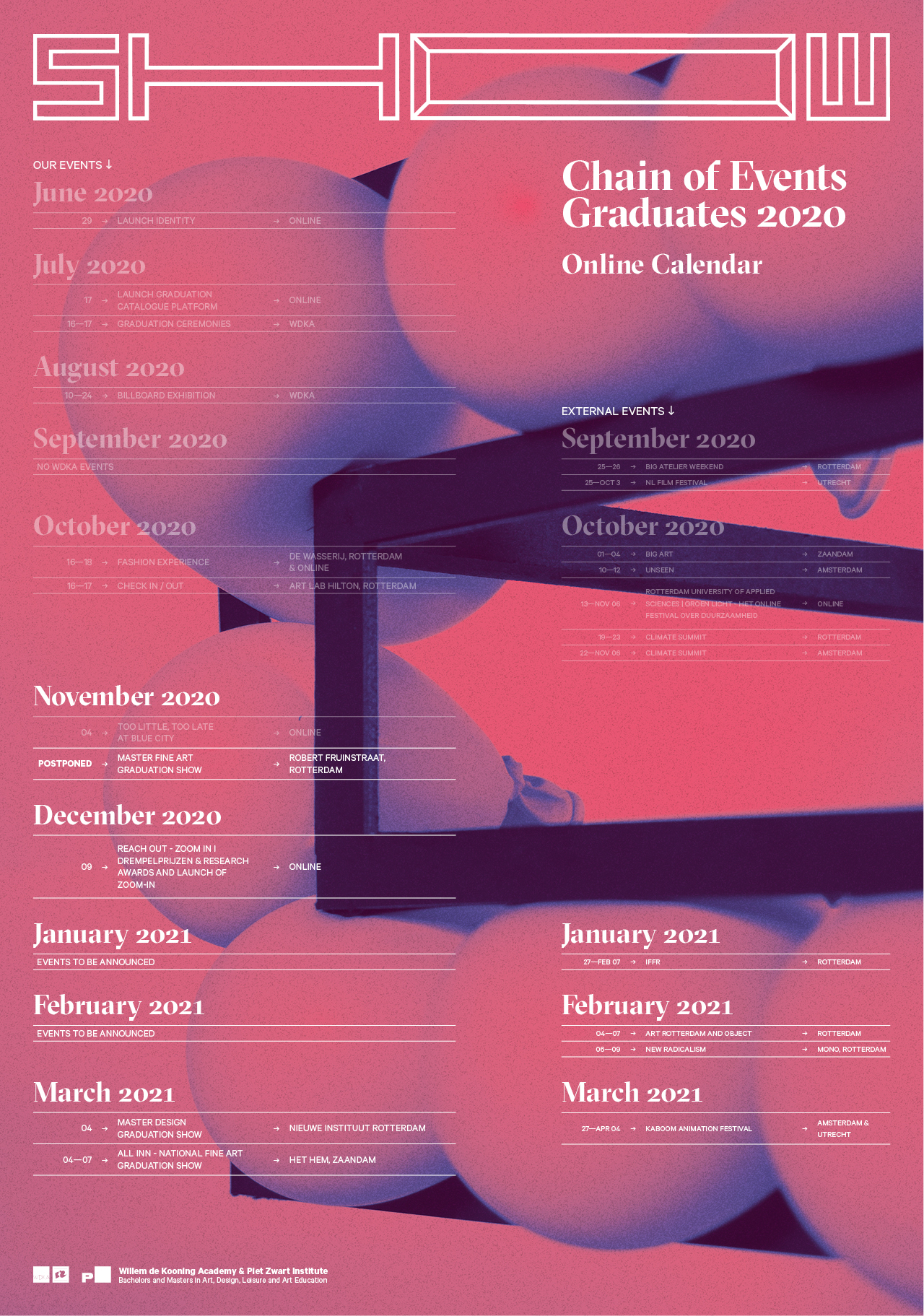 We are happy to share the results of our joint effort with the world: this platform holding Graduation Catalogue and the growing Graduation Show 2020 programme, The Chain of Events.
The programme has commenced in August and will last until the end of March 2021. Continue to visit this platform and our main site to find information, resources, and announcements regarding The Chain of Events planning.
On this page, we will inform you about the details of every Graduation 2020 event.
How does this platform work?
Every student owns a site on Graduation Catalogue platform. Take time to browse through the graduates' sites and discover work, both in progress and complete; follow and connect with the young artists. From July the 17th on, our graduates will start sharing their work and making the platform their own. Please revisit Graduation Catalogue to watch the already shared projects continue to grow over the year and see the new ones added. Go to all projects.
Outstanding Performances 2020