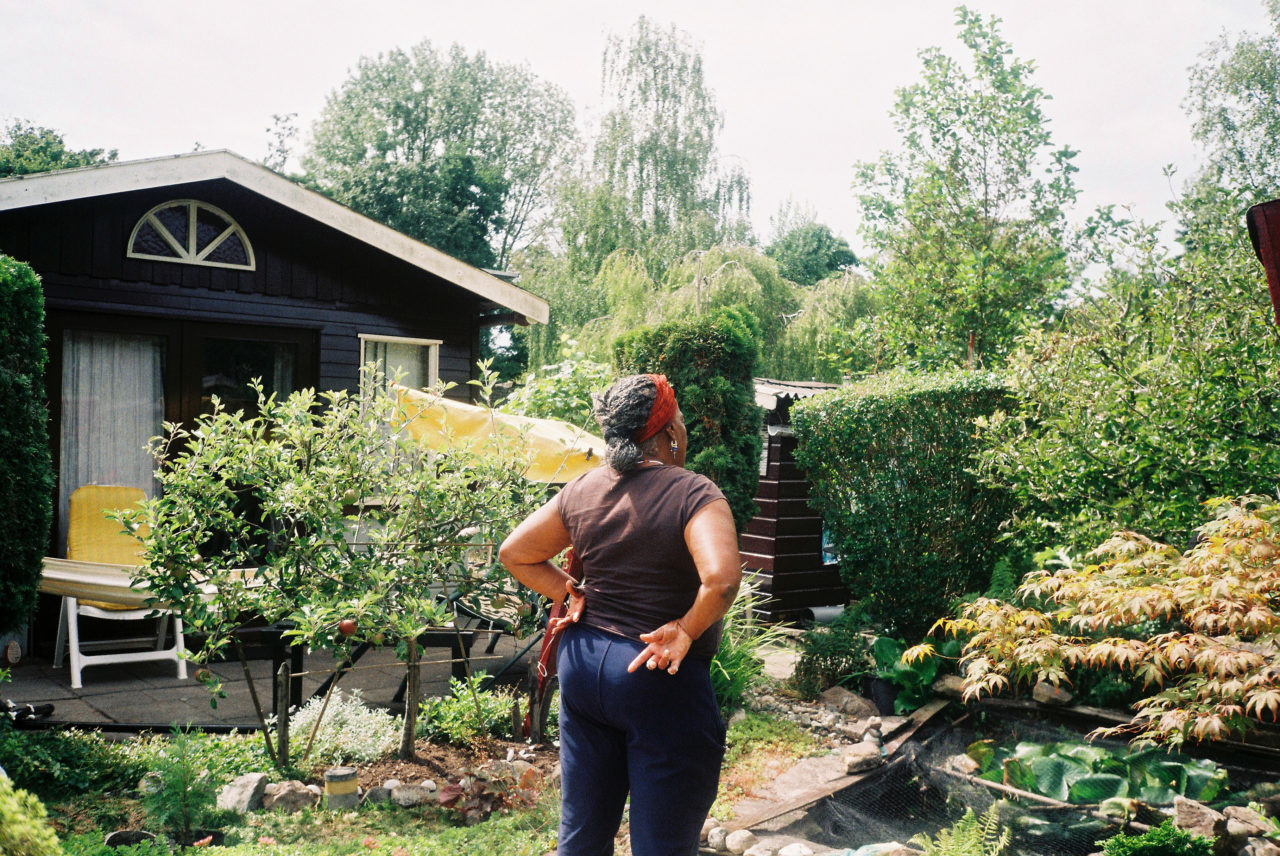 Project details
Year

2022

Programme

photography

Practices

Autonomous

Minor

Hacking
When I was young, I made many memories in my grandma's garden with my family. As the seasons passed and the garden changed by my Oma's eagerness, I grew too. But as I became older, at some point I felt like a part of me became a bit of a blur. In "Arki Na Granm'ma" which translates to "Listen To Grandma" in Sranantongo, I reconnect with this part of myself through the garden. Allowing me to ask my grandma about the things I subconsciously know, helping me to travel back in time and bring it back to the present.
follow link for the full video > https://youtu.be/ri7WV2kPwyI
Never before have I stepped foot in the country my ancestors started building their autonomous lives in after the abolishment of slavery on July 1st 1863 (1873). Never before have I gotten the chance to physically see the home which makes my aunt feel at peace, without worry. Never before have I been able to experience a tropically warm Christmas with my family. Never before have I been able to taste the manjas from my Oma's manja tree. Never before have I been able to feel the embrace of my country through its warm air, hitting my body as I alight the plane. Never have I been, and so I have had to develop my cultural identity in a slightly different way.
I live in this in-between. In between, too much but also not nearly enough.
Never have I been. But where I have been.. is my Oma's garden. A place full of colourful greenery, peaceful sounds and calming fragrances. A place full of life. Full of memories. My memories.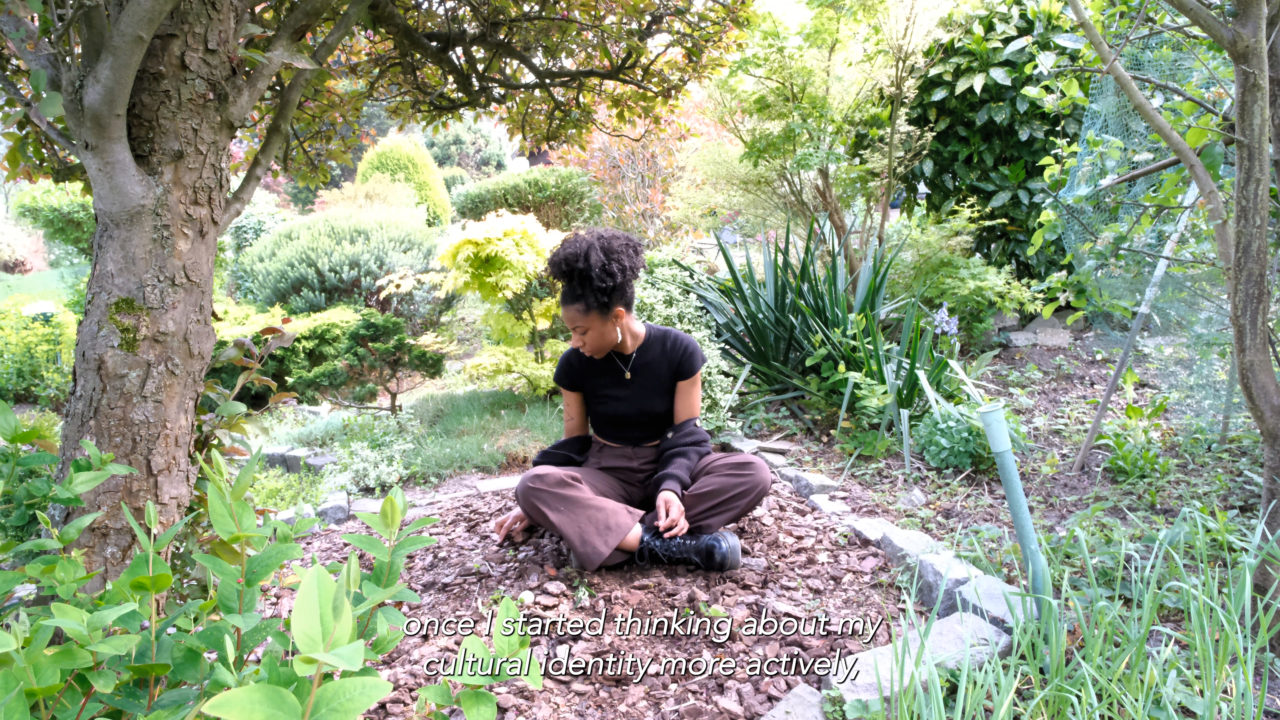 This ongoing work consisting of images, letters and a short film helps me to create a dialogue about the development of (cultural) identities with not only my family, friends, and others; but mostly with myself. Arki Na Granm'ma is a work which helps me to reconnect and reclaim my (cultural) identity. A work which I hope inspires other Afro-diasporic people living in predominantly white countries to take charge of their cultural identity without the voices of others in mind, never holding back. It's always too much or not nearly enough, but it's I who knows who I really am.