GANG-STARS THE COLLECTION
Project details
Year

2022

Programme

fashion-design

Practices

Commercial

Minor

Branding
Loneliness, sadness, restlessness, wanting to escape, wanting it all to stop and be over.
These feelings started to pile up day by day once COVID-19 found its way into the Netherlands.
We had to be careful and stay at home from one to another day, take online education, keep a 1,5-meter distance, try to reduce the number of people you see every day—closed bars, restaurants and cafés. The Netherlands was going in lockdown.
As you can imagine, this hit me hard.
In my second year of Willem de Kooning, I had to take online education and saw people on a screen every day. My walls became smaller than ever.
I became lonely, sad and restless.
The process of getting sad and climbing out of the sadness through the choices I made and the people surrounding and helping me is the start of this project. I explored a way how to change from a negative thinking mindset into a positive one, using my closest friends, family and surroundings as a reflection on my behaviour.
I then translated these explorations into textiles, creating wearables for the body.
This is the start of GANG-STARS THE COLLECTION.
In this collection I dedicate every different outfit to one of my friends, family or surroundings. Making textiles to tell a story. Using techniques such as knitting, crocheting, tufting and print making like sublimation or stamping.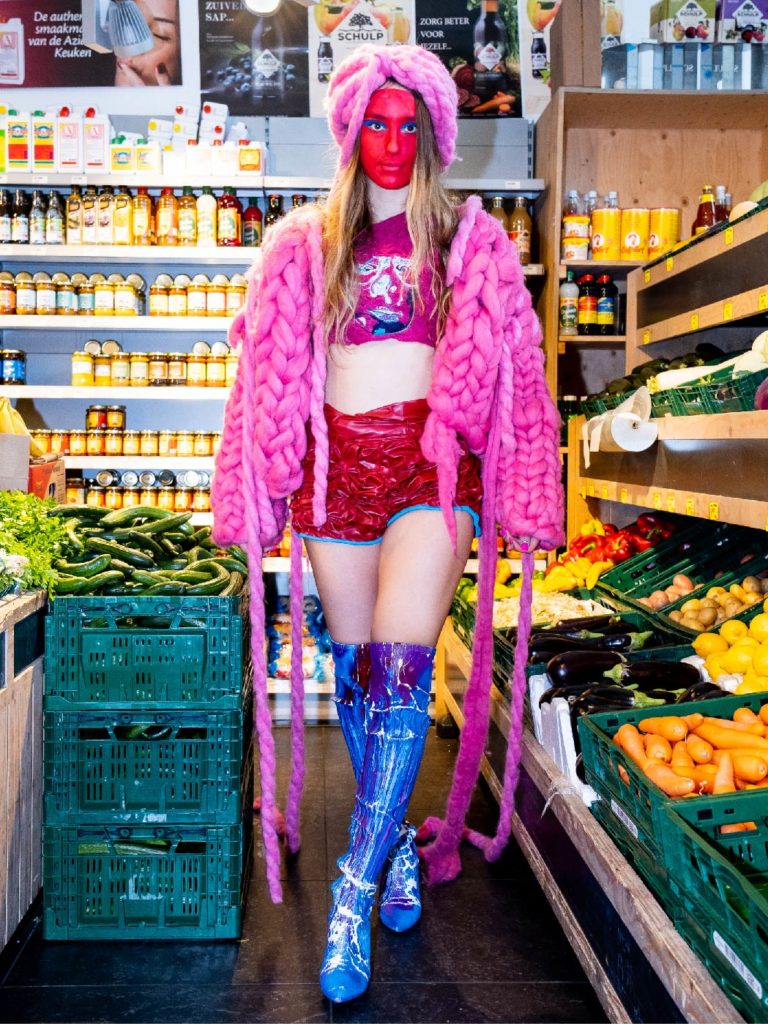 This outfit is about my friends Lotta and Madelief, the GANG-STARS. I met these girls while I was interning for Bas Koster at the Bas Kosters Studio in Amsterdam. We had an instant connection. These girls gave me so much energy and inspiration. Because of them I started to feel happy and alive again.
This outfit is big and will not go unnoticed. It is a strong and powerful outfit, as is the feeling of love, energy and life witch the girls give me.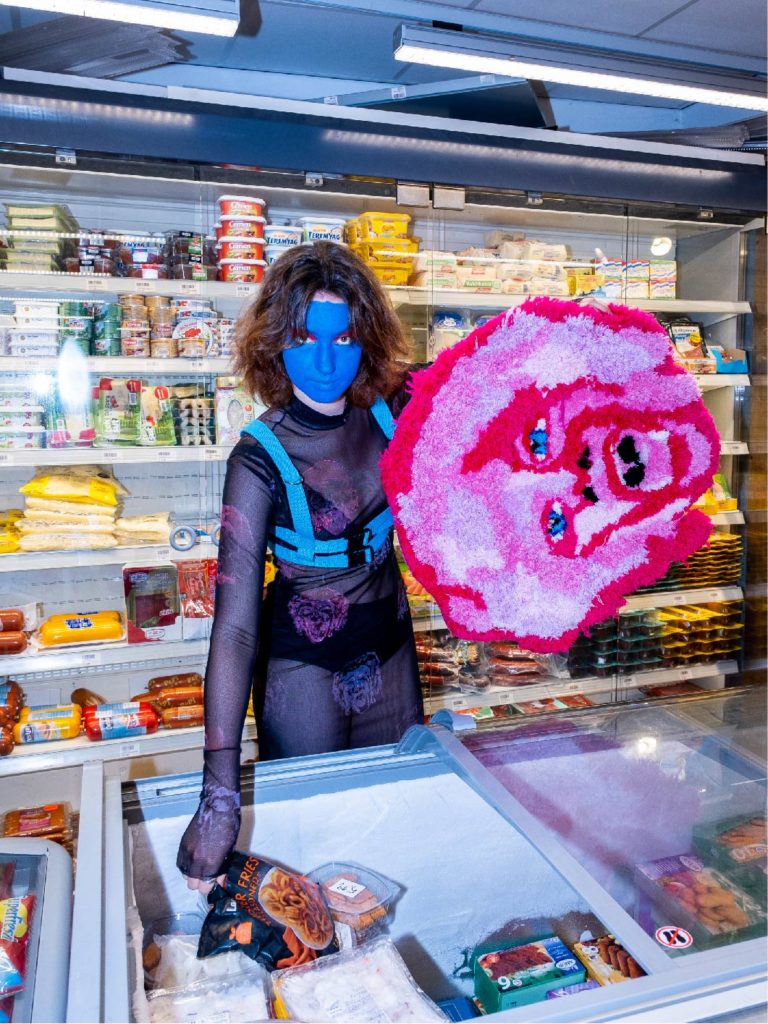 Let's go back to februari 2019, the start. Not much later than the pandemic hit the Netherlands, my emotions started to become worse.
This was the time I started to feel loneliness, sadness, restlessness, wanting to run away, wanting it all to stop and be over.
This outfit represents these feelings. They are big feelings, a silent scream. You carry it around all day, but there is not perse anyone who can tell.  There is nowhere to hide.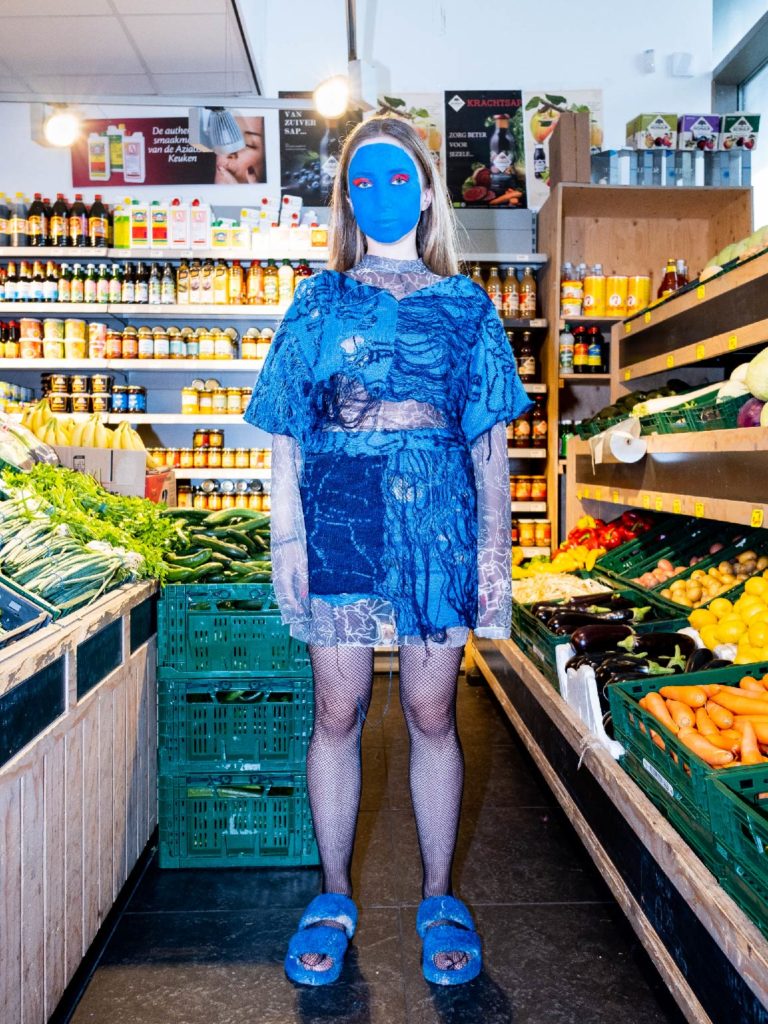 My brother Dries and me. During the lockdown we made it a habit to video call almost every day. Even just for a minute.
Throughout the years I have seen him going from a happy but searching brother to a somewhat lost and sad brother. From having life energy to not having a reason to go to sleep because there is no reason to get up in the morning.
This outfit is based on his search to purpose and passion. And slowly, step by step figuring out where he wants his life to go.
This outfit shows his many faces and phases we went trough together. The print of the outfit is based on my brothers different faces.