"A Year of Mending" is a mixed-media publication about getting started with mending clothes and the mindset to repair.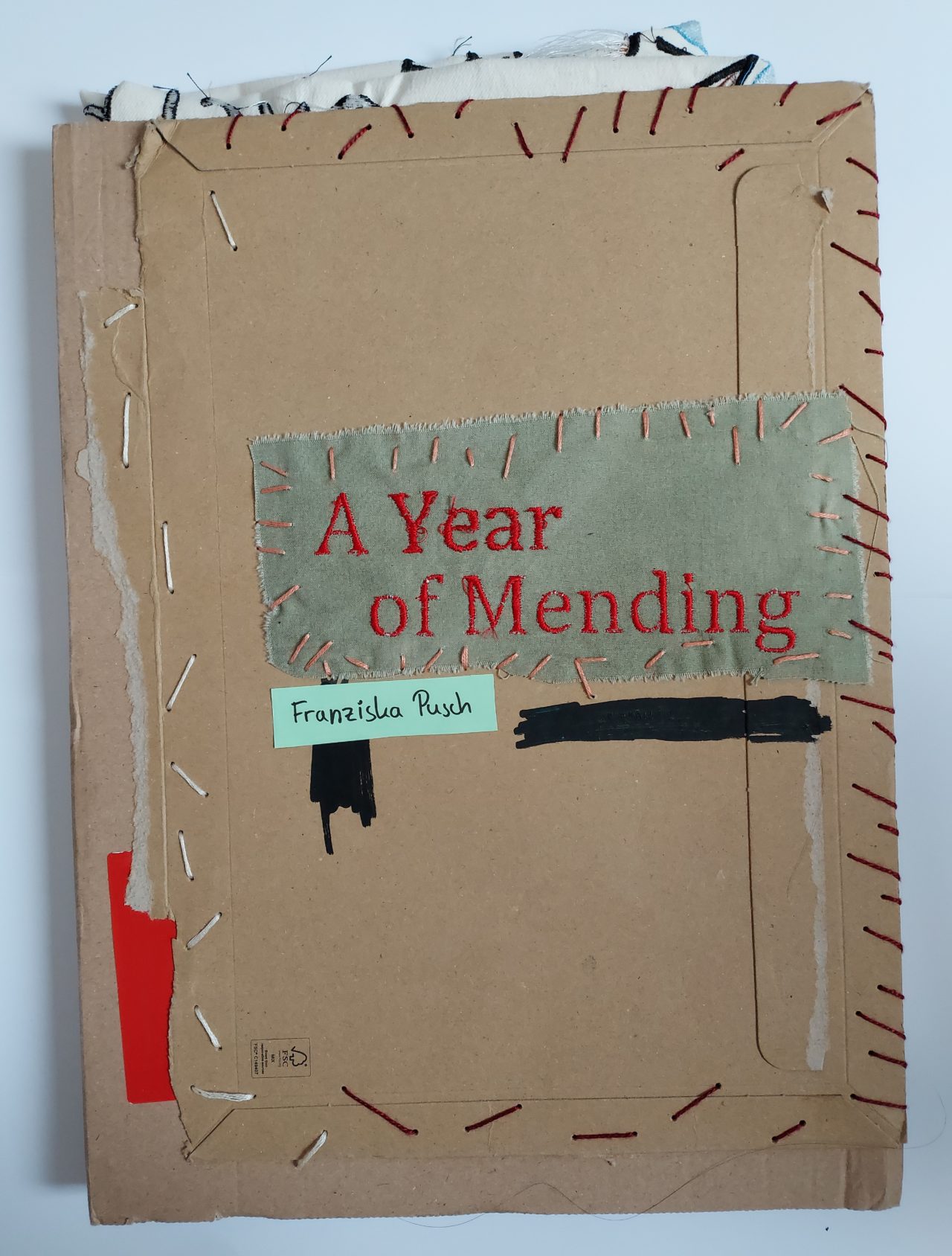 After research into craft and using "old" handcrafts today, this publication is the way to get motivated to mend textiles. You already fix your own things? Presented along side the illustrated publication is the research that will give you more inspiration and a deeper view into the topic.
A little preview of the inside of the book at the exhibiton below. Copies of the publication can be purchased in the store.