Project details
Year

2022

Programme

fine-art

Practices

Autonomous

Minor

RASL (Rotterdam Arts and Sciences Lab)
Autoarachnology is the study of the self as a spider, the study of the self as a weaver of webs. It is a mode of thinking, a way of situating oneself, a lens for looking at practices, artistic or otherwise, as ambiguous, dependent on many different actors and contexts, shaped by different factors, organic, dynamic. On autoarachnology.net you can find an archive of ongoing collaborative projects I have been working on that are mostly situated within the academy and focus on bottom-up self-organised infrastructures, and description of threads of thought that run through my practice. They all deal with trying to find ways to navigate neoliberal infrastructures in search for strategies of resistance and recipes for weaving, knitting, stitching, and knotting otherwise webs based on solidarity, sustainability, and embeddedness in context.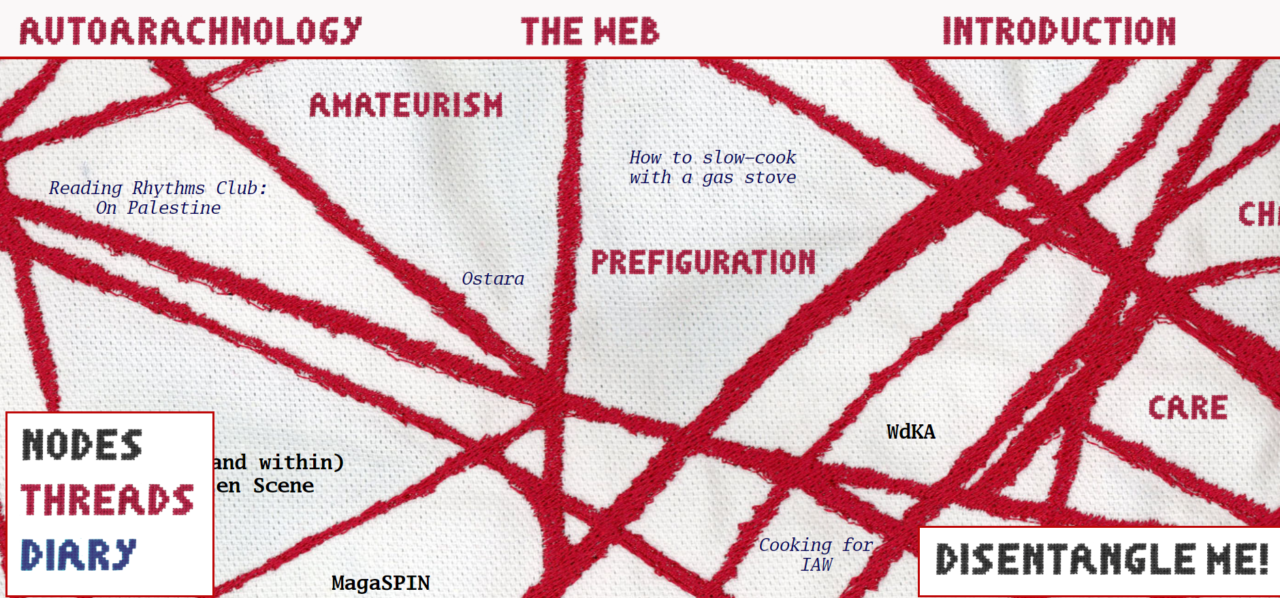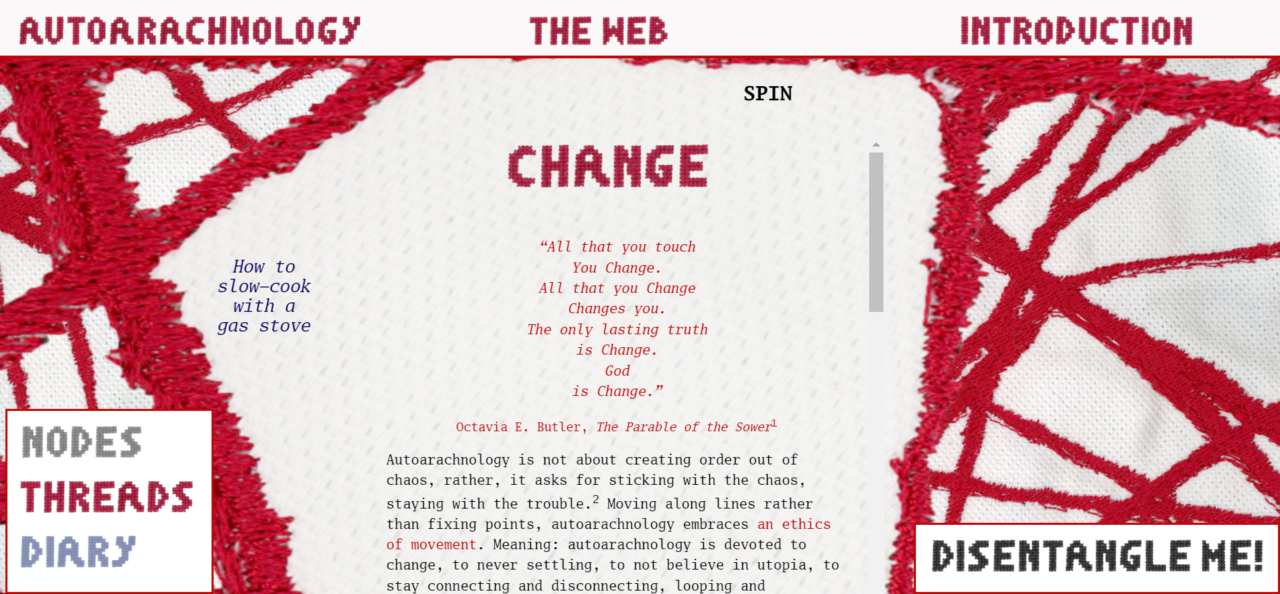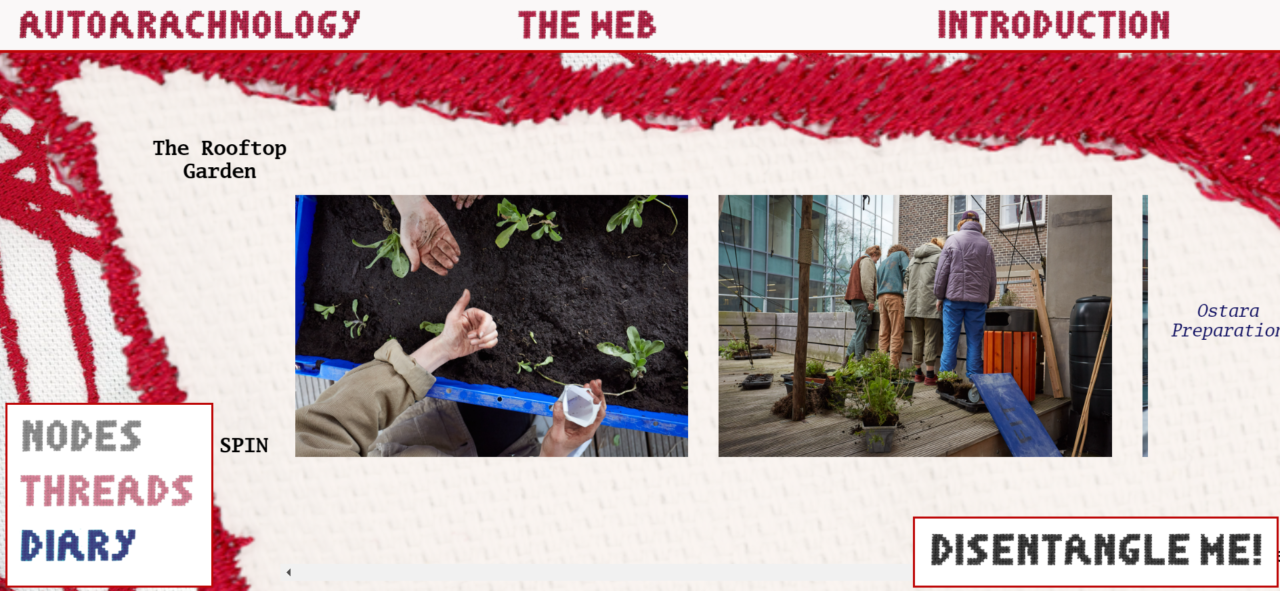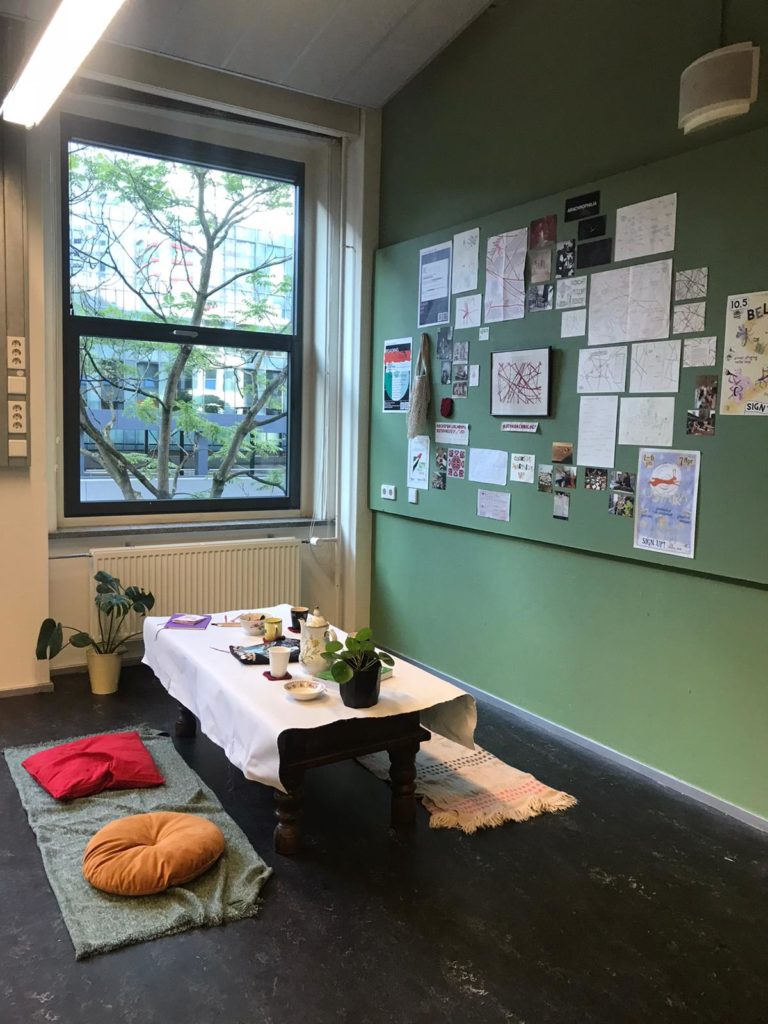 Rather than being a website, Autoarachnology is about doing and thinking together, so I invite visitors to the table to drink tea made from fresh herbs from WdKA's collaboratively built Rooftop Garden. On the table, publications I have been working on during the last year will be made available to read. During workshops I will invite participants to discuss the meaning of specific words in their lives and practices and embroider them on the tablecloth, resulting in a collaborative web of threads.
Sign up for the workshop via julia.wilhelm@protonmail.com or drop by anytime to embroider on the tablecloth.
Timeslots:
Wed, July 13, 15.30 to 16.30
Fri, July 15, 11.30 to 12.30