Senses in Transition: a Dialogue in Paint
Project details
Year

2022

Programme

illustration

Practices

Autonomous

Minor

New Earth
Senses in Transition: A dialogue in paint, is a series of paintings resulting from the search for my personal working method. Sensitive impressions and feelings are translated to abstract forms, emphasized with bright colors on fragile fabrics. 
The painting process is like a conversation between material and the maker. Observing how fabric and paint react to each other and acting accordingly. By laying the paintings on the floor, making becomes a physical act. Danse-like gestures and the unpredictability of the material give the paintings their lively character.
Nominee Bachelor Research Award
"A painting is a map to your inner responses. Whether it be joy or happiness or makes you calm. That's the work of art, that the painting is a key to the art within you."

Agnes Martin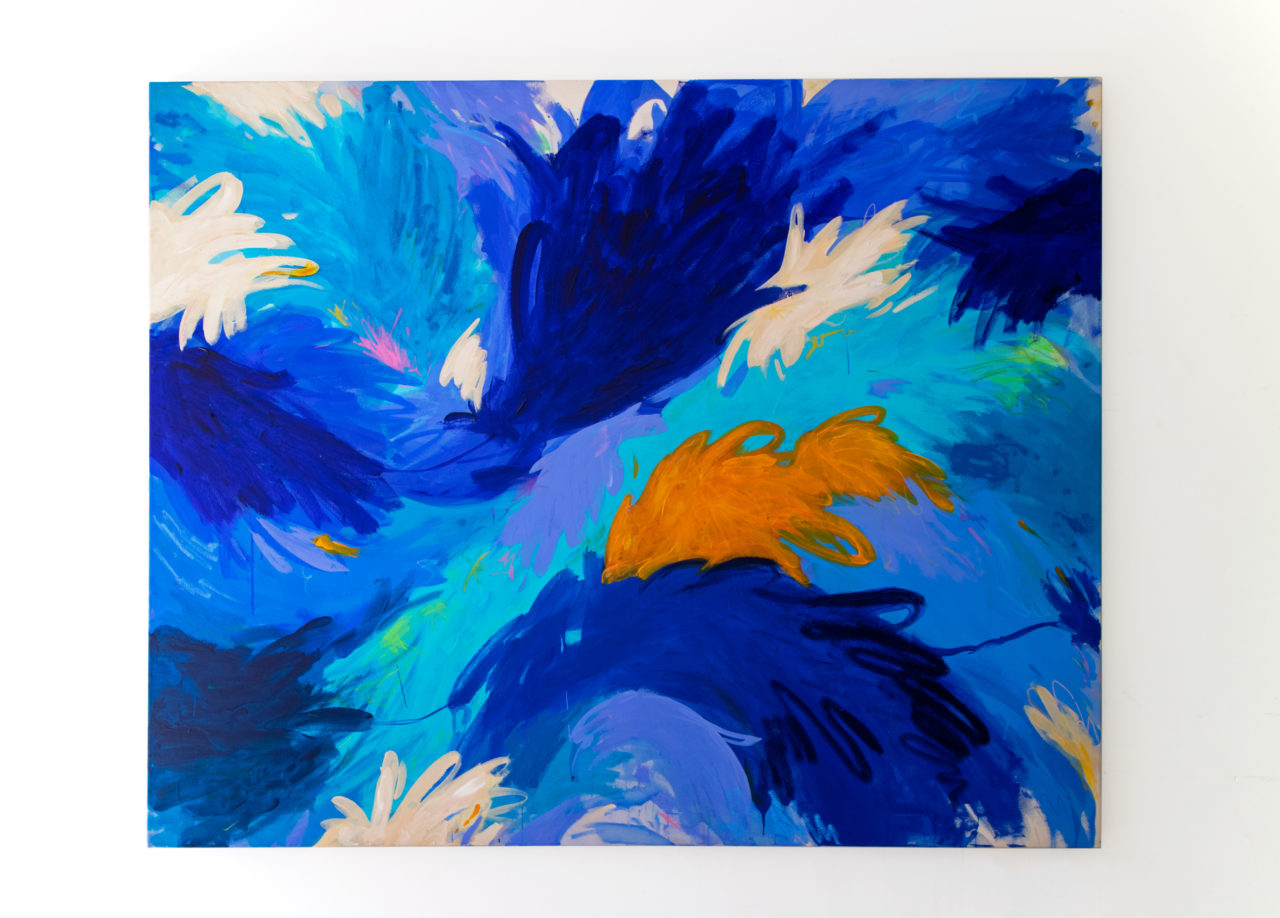 Process of creating the paintings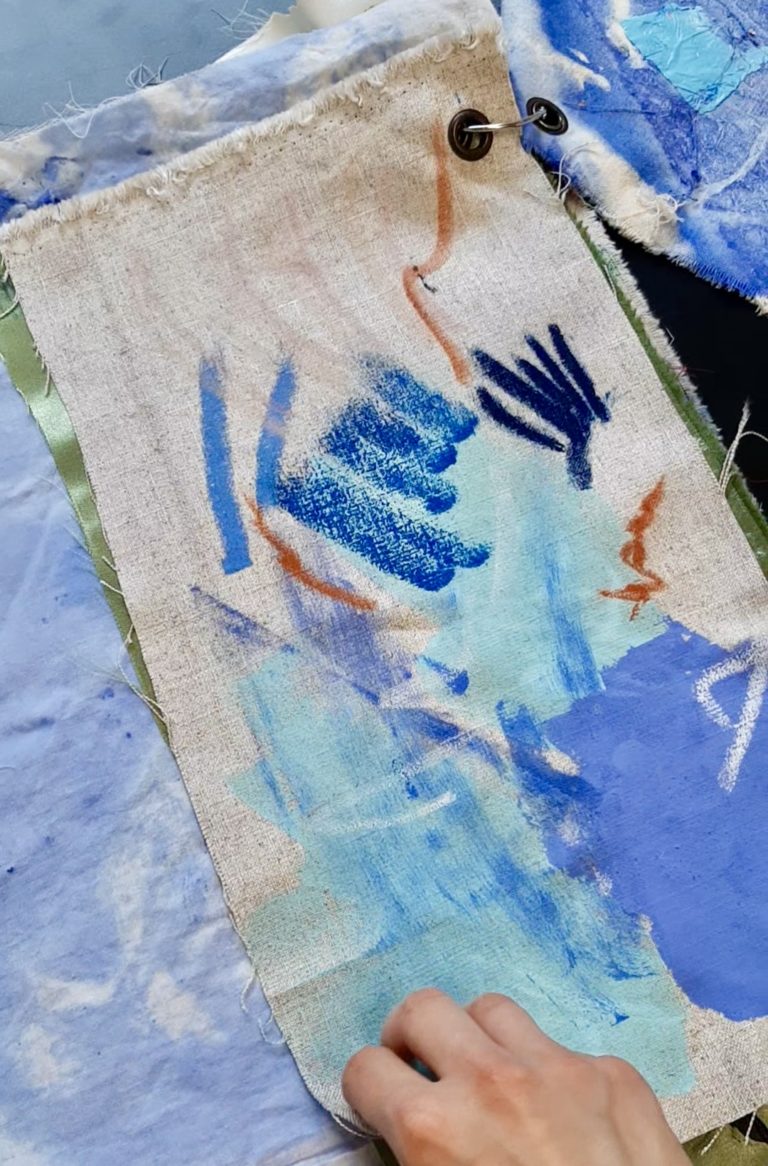 Researching how different materials react to each other, I created a fabric archive. The archive includes experiments with different painting materials such as acrylic paint, oil paint, acrylic marker, painting mediums, turpentine, oil stick, oil pastel and soft pastel. These painting materials were used on cotton, satin, linen, tule and a variation of see-through fabrics. Eventually I chose satin for two of the three paintings. The shiny and fragile properties of satin work as a synonym for my high sensitivity towards the world around me.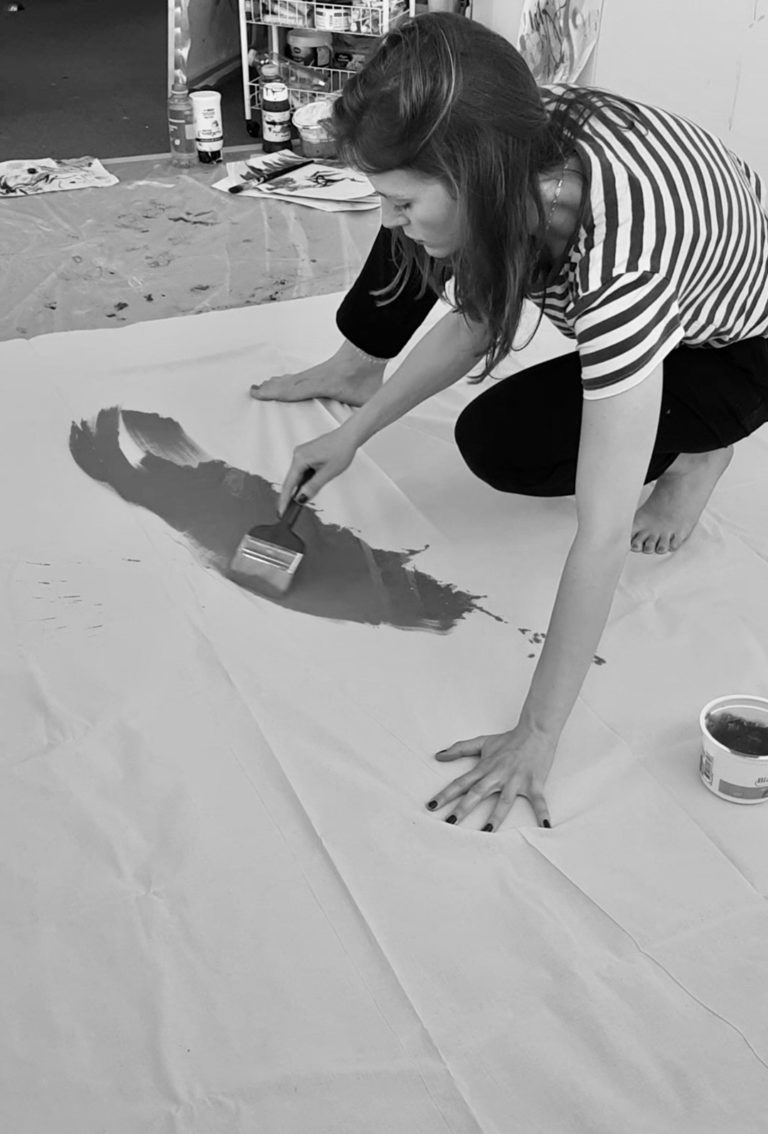 The paintings are built with many layers. The first layers are made while the painting is laying on the floor, the composition is determined by free movements and pouring and splattering diluted paint. The unprimed fabric draws the paint in, uniting the material and creating soft forms.
Next layers are applied while the painting is hung on the wall to provide overview. Altering between different mediums ensures depth, some parts become shiny while others are matte. Lastly smaller details are added with oil stick, oil pastel and soft pastel.
For more information, have a look at my Research Document