perForm – an open air theater in Salamina, Greece
Project details
Year

2023

Programme

Bachelor – Spatial Design

Practices

Autonomous

Minor

Public & Private
perForm is a commissioned project for an open – air theater in Salamina, Greece.
The root of this project starts from the needs of Thalia, my piano teacher and friend of mine, to have her own space for art. She is an artist, leader of several performance teams, a musician and an anthropologist.
For this project I combined her ambitions for the space with my interests both on research and design. Thalia wanted a space that brings people together, to learn from each other, share experiences and enjoy art.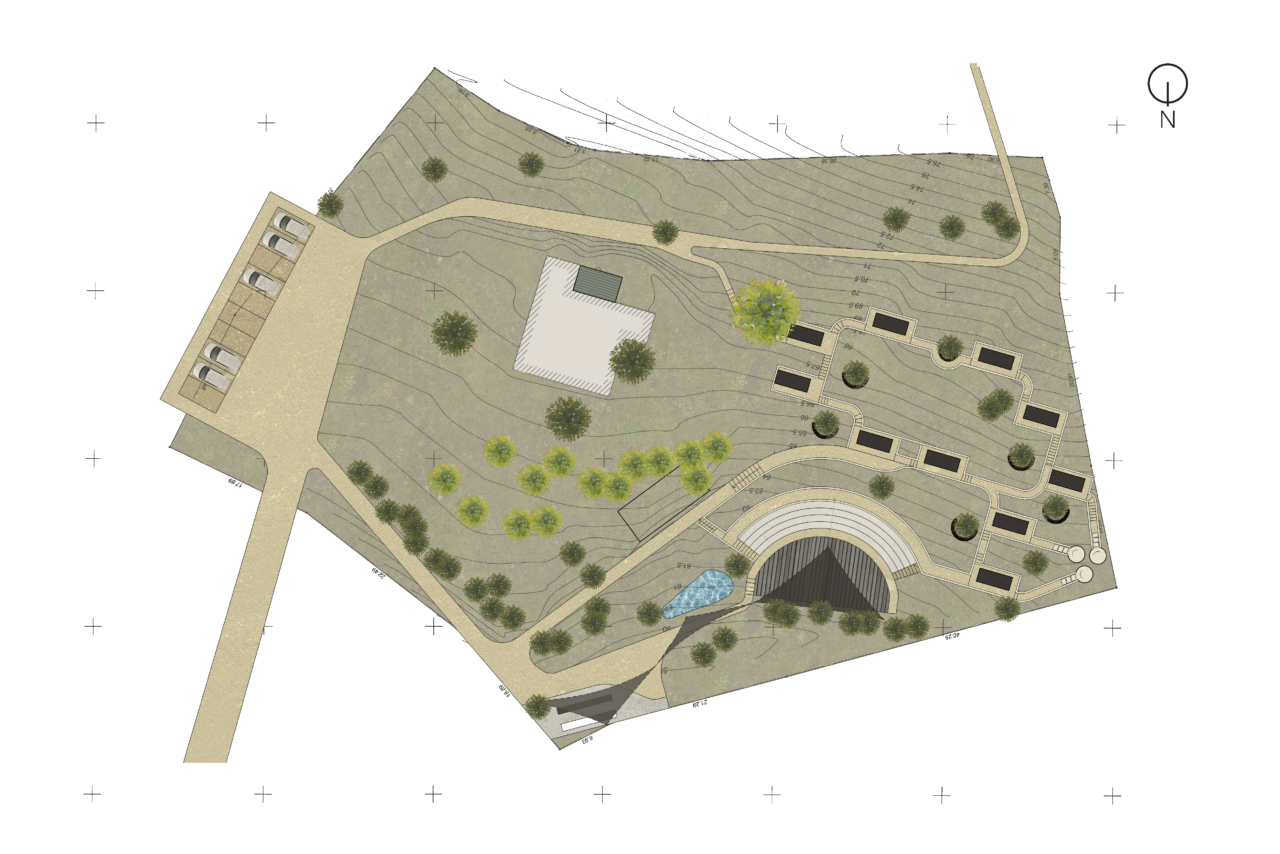 Through my research I explored ways of creating a social space for people interested in performance arts, music, theater, visual arts. For the design, I focused on making a layout for the whole site, while designing the most important areas in detail. The space features the theater, temporary accommodation, communal areas as well as some smaller areas like toilets, showers and a greenhouse. It is important to mention that on the site, there is a house that is owned by the client's parents. This will remain there so keeping their privacy and not intruding in their space is also crucial.
The shape and design of the main stage is inspired by Ancient Greek theaters I studied during my research. The materials used are based on case studies and ones that are natural and visually blend in the environment.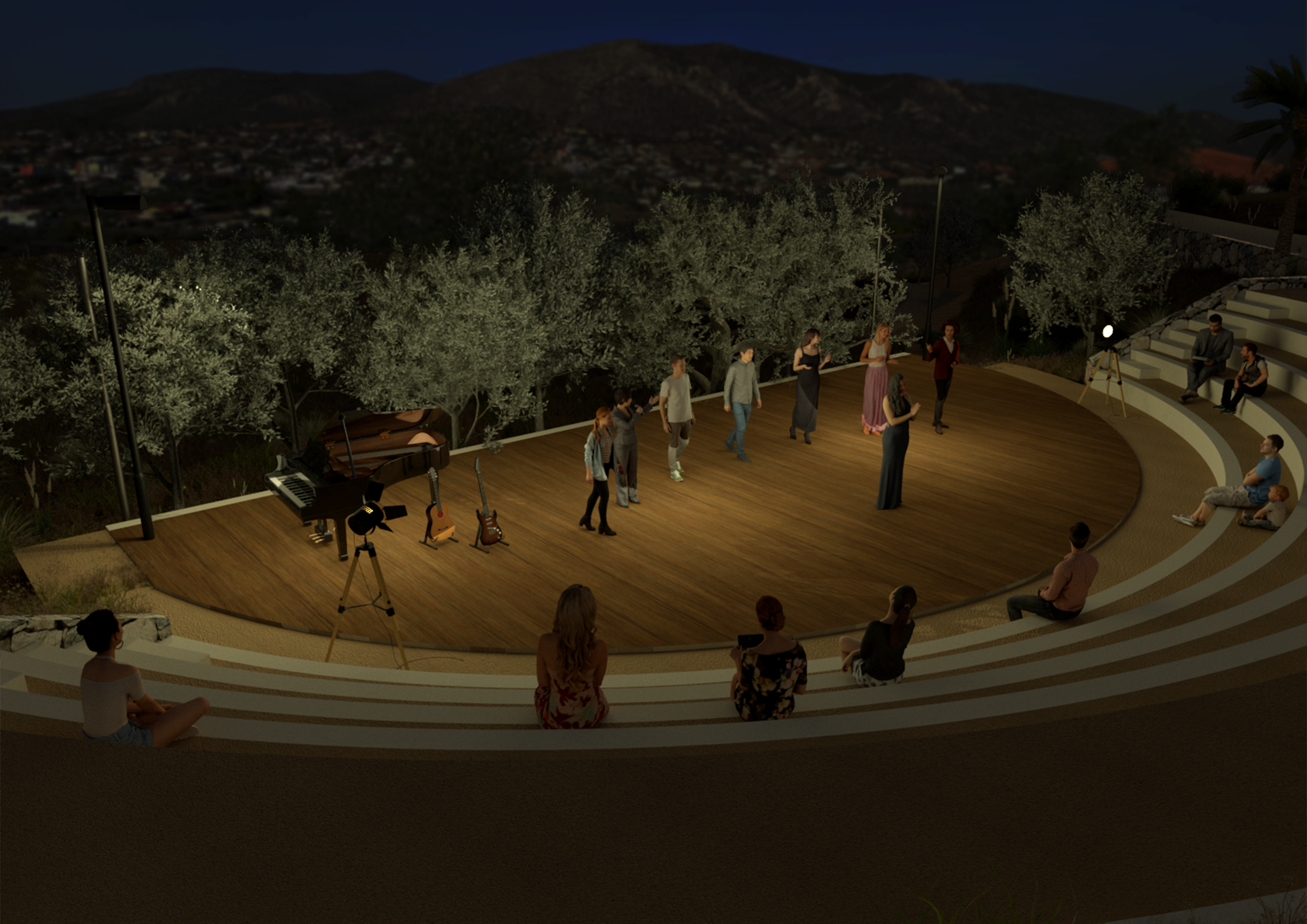 I worked on making some of the areas flexible as there is limited space and budget available. The main stage acts as a place for events and performances but has an adjustable shading cover to be used during the day for rehearsals, seminars and workshops. The accommodation units are also flexible, allowing for each visitor to open the fabric panels any way they want to combine outdoor with indoor spaces.