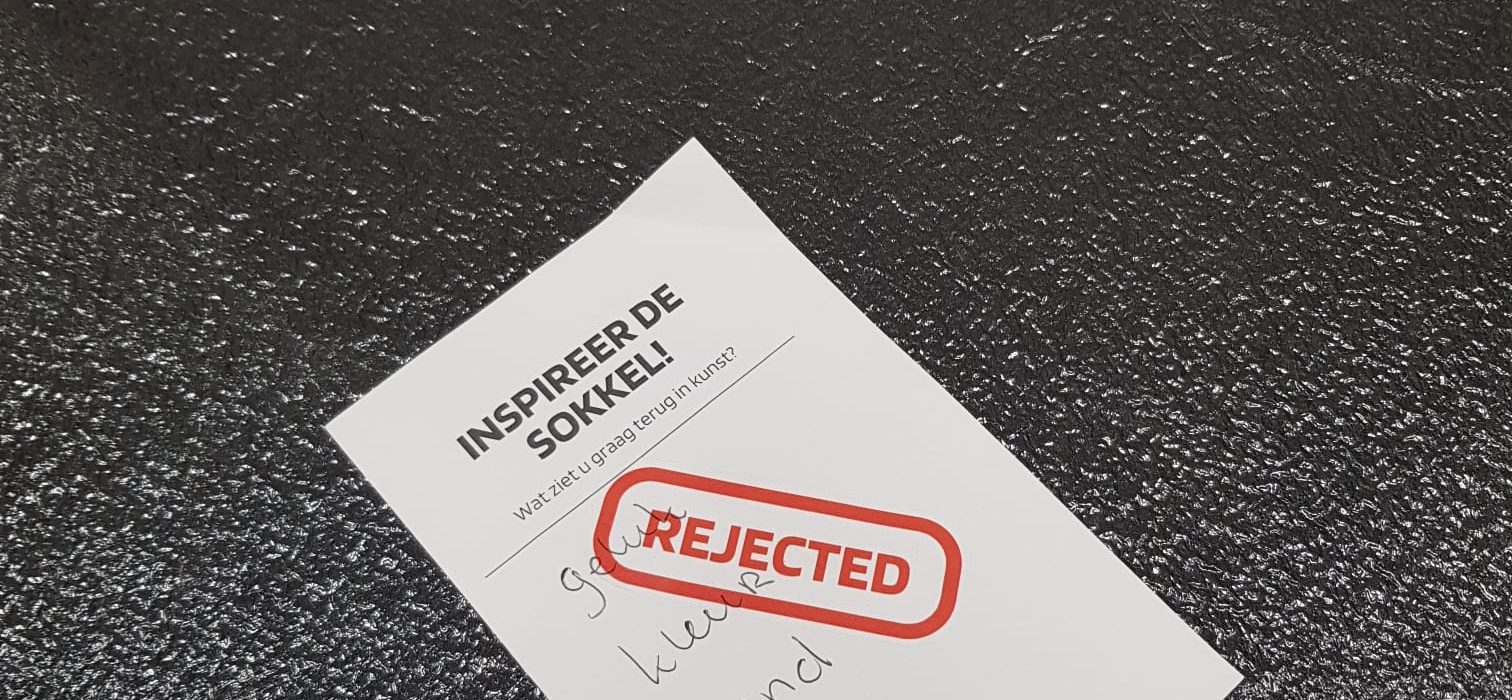 Project details
Year

2023

Programme

bachelor-dbkv-voltijd

Practices

No practice

Minor

Meesterwerken in de westerse kunst en cultuur
Artistic Intelligence
Mixed Media
82.6 cm x 82.6 cm x 124 cm
This is an interactive work of art, visitors may write on the notes which say "Inspire the pedestal, what would you like to see in art?" and slide them into the slot. This results in a performance where everyday objects are presented as art, with a genuine suprise effect that is sure to make one laugh.
Artistic Intelligence is an artwork resulting from a study of the 17th-century cityscape painter. The 17th century is when, in the Dutch Republic, Protestants took the upper hand within the church. Since Protestants do not want depictions of saints, the church falls away as a commissioner. But is an artist now free for the first time to make whatever he wants? Or is this the beginning of the commercialisation of art?
The 17th-century painter has to become a mediator between supply and demand to generate income. In addition, there is a lot of competition among painters. To stand out among the crowd as a painter, it was necessary to specialise.
Nowadays, there is a new mediator between supply and demand within art, which is Artificial Intelligence. Does the rise of AI mean that the artist will become obsolete?