Project details
Year

2023

Programme

Bachelor – Advertising & Beyond

Practices

Commercial

Minor

Data Design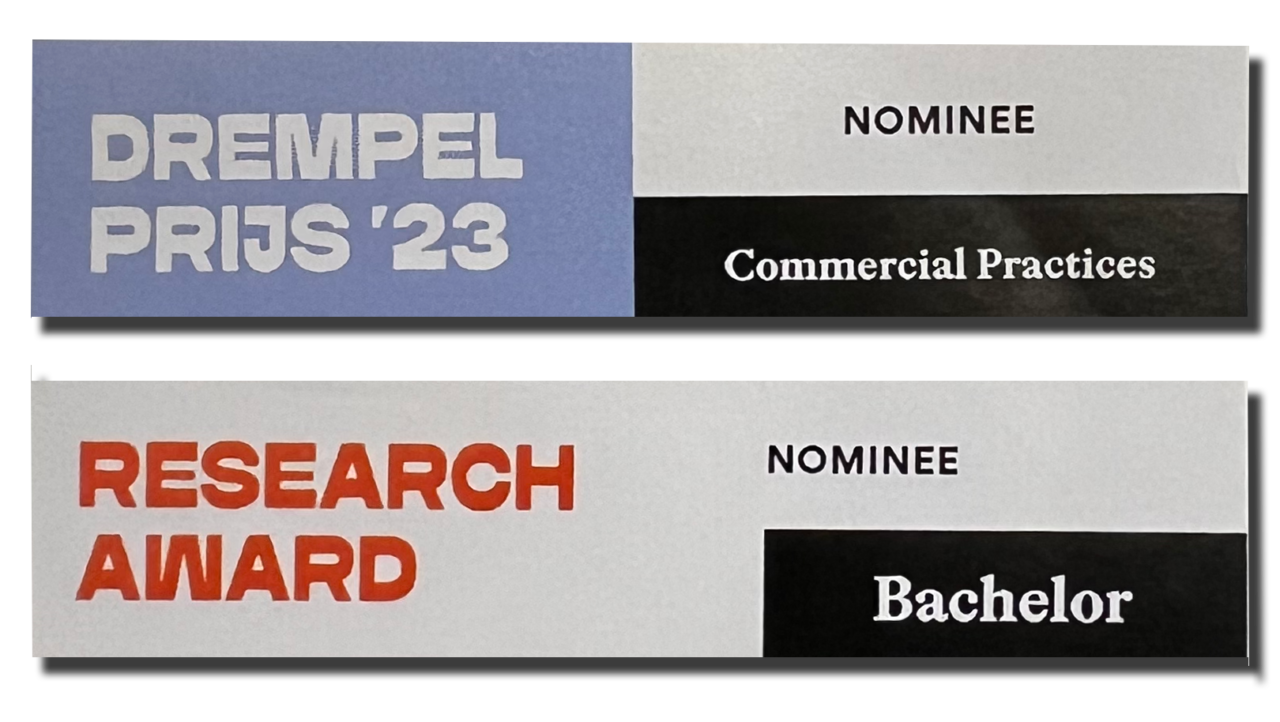 Exploring the realm of artificial intelligence (AI) and the intricacies of self-image, this installation draws from extensive research and 550 generated images that were created together with AI. Offering a look into how AI generates its own self-image and why it takes certain appearances based on the data it has been trained on, this process reveals the hidden identities that emerge from this process.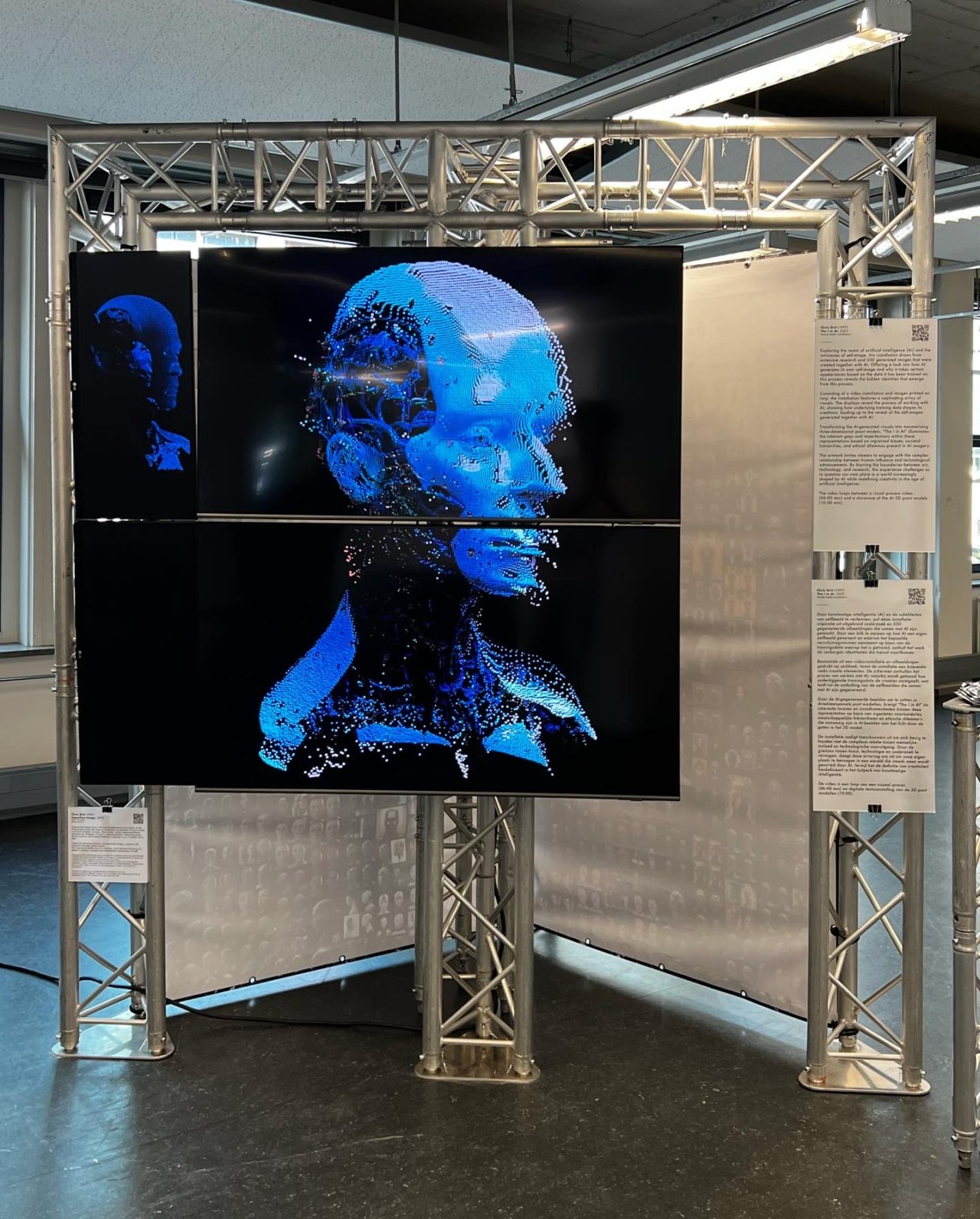 Consisting of a video installation and images printed on tarp, the installation features a captivating array of visuals. The displays reveal the process of working with AI, showing how underlying training data shapes its creations, leading up to the reveal of the self-images generated together with AI.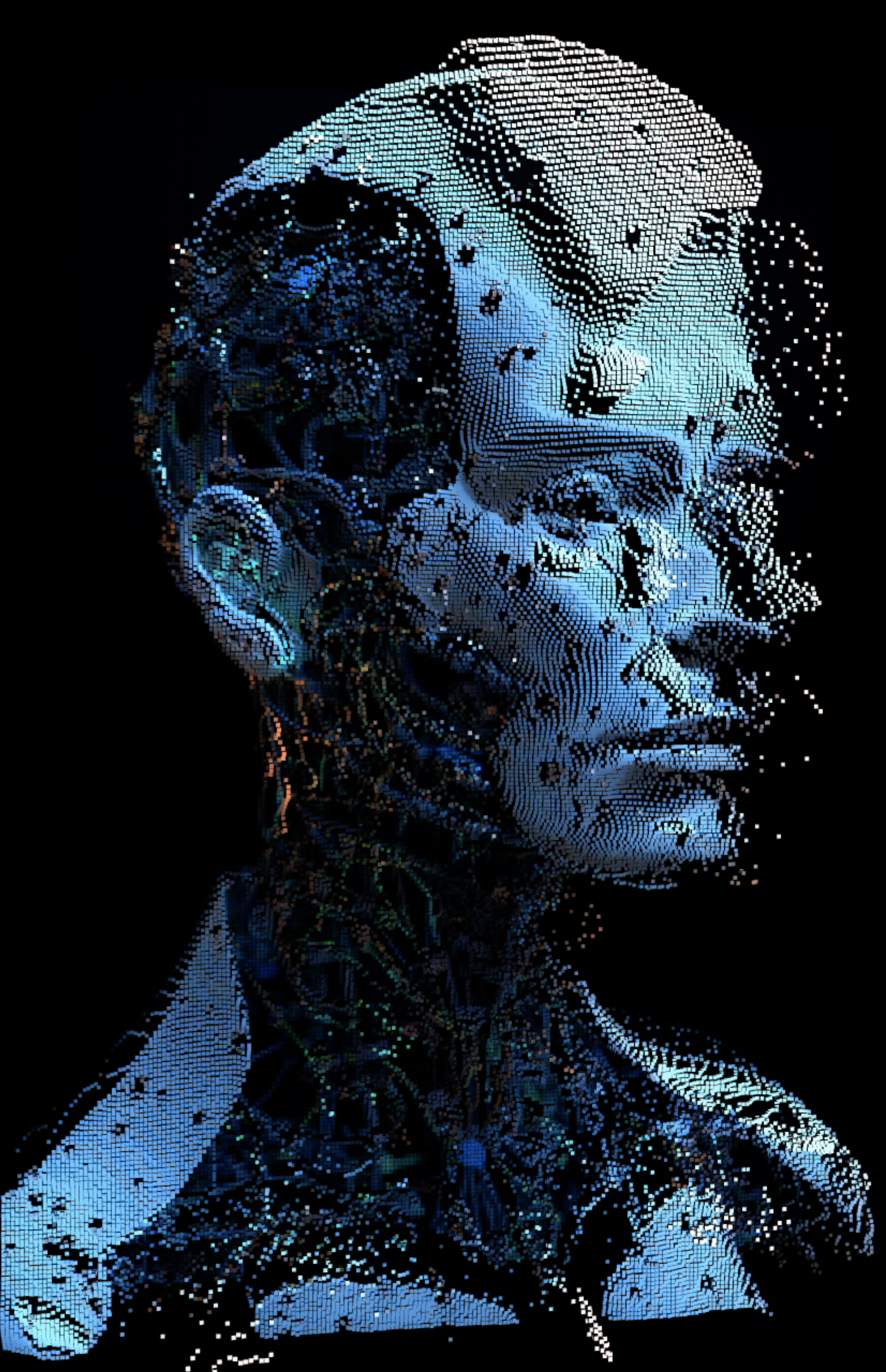 Transforming the AI-generated visuals into mesmerising three-dimensional point models, "The I in AI" illuminates the inherent gaps and imperfections within these representations based on ingrained biases, societal hierarchies, and ethical dilemmas present in AI imagery.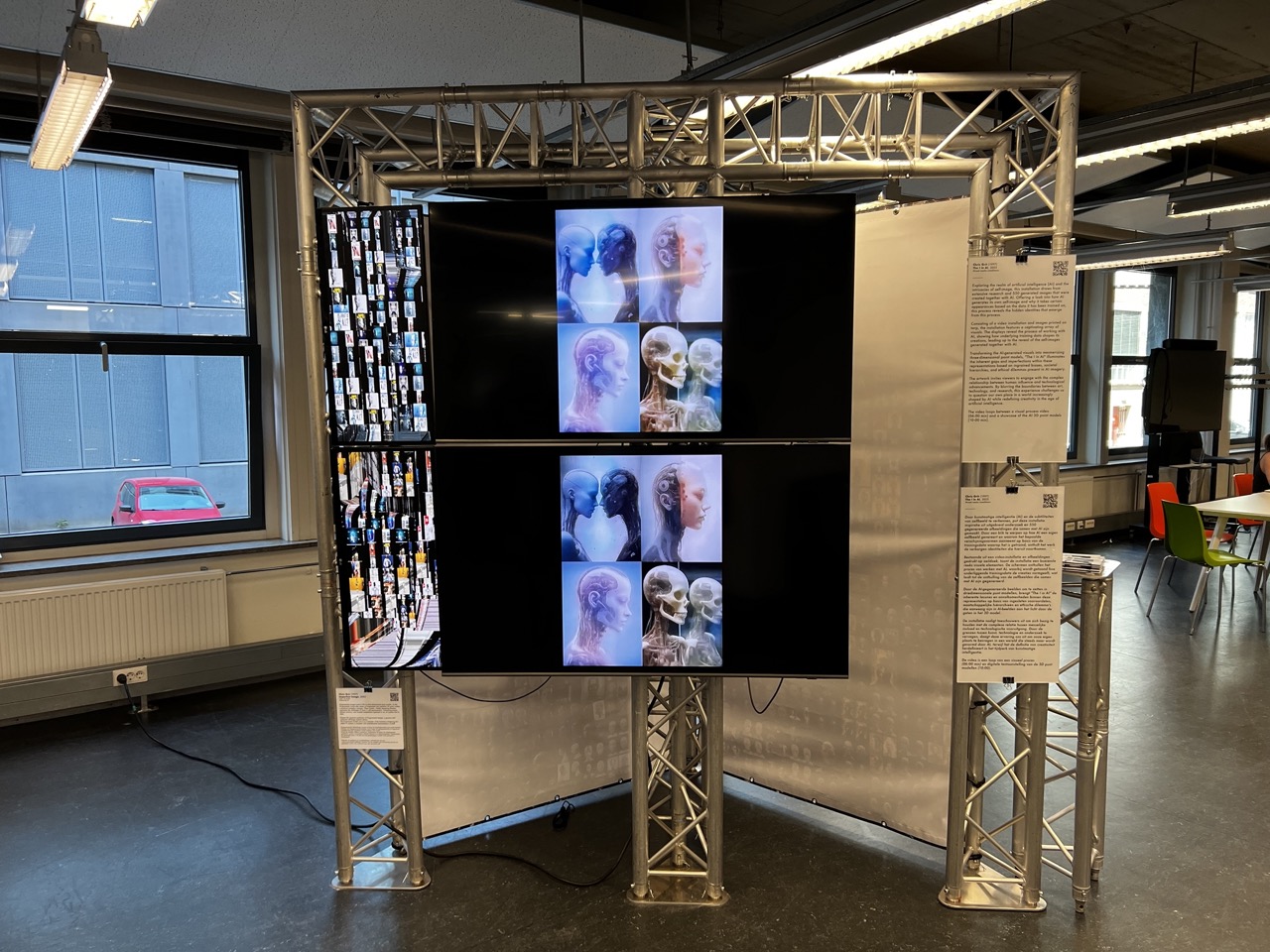 The artwork invites viewers to engage with the complex relationship between human influence and technological advancements. By blurring the boundaries between art, technology, and research, this experience challenges us to question our own place in a world increasingly shaped by AI while redefining creativity in the age of artificial intelligence.