Project details
Year

2023

In collaboration with:

Programme

Bachelor – Animation

Practices

Honours Programme

Minor

Game Design & Development Hogeschool Rotterdam
THE MISSING INGREDIENT is a 2D animated short film that revolves around a witch who realizes she misses an ingredient for her potion, and sets off on a search to find it.
With our animation, we aimed to break the negative stereotype of older women being portraited as evil and unattractive. Next to that, we wanted to create an animation of quality that demonstrated our design and animation skills.
I have worked on this film as a concept artist and animator.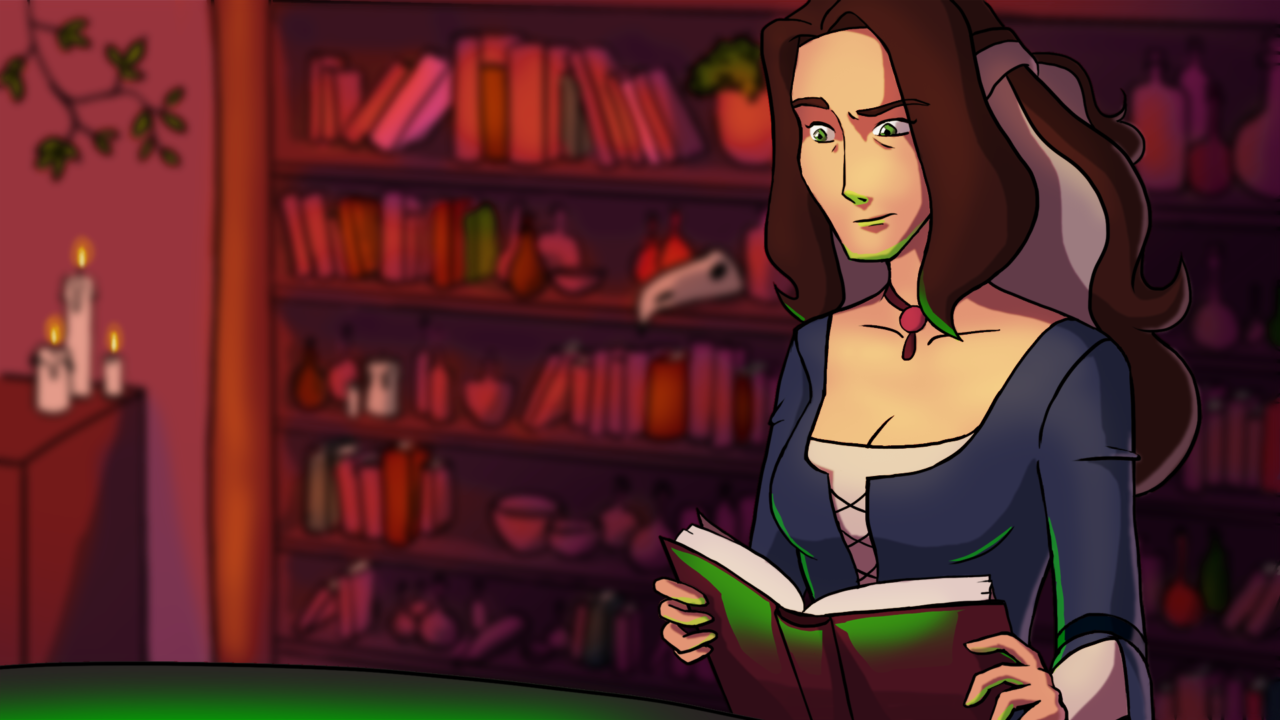 –
Concept art
DESIGN HOUSE
Our protagonist lives by herself in the woods. I designed her house.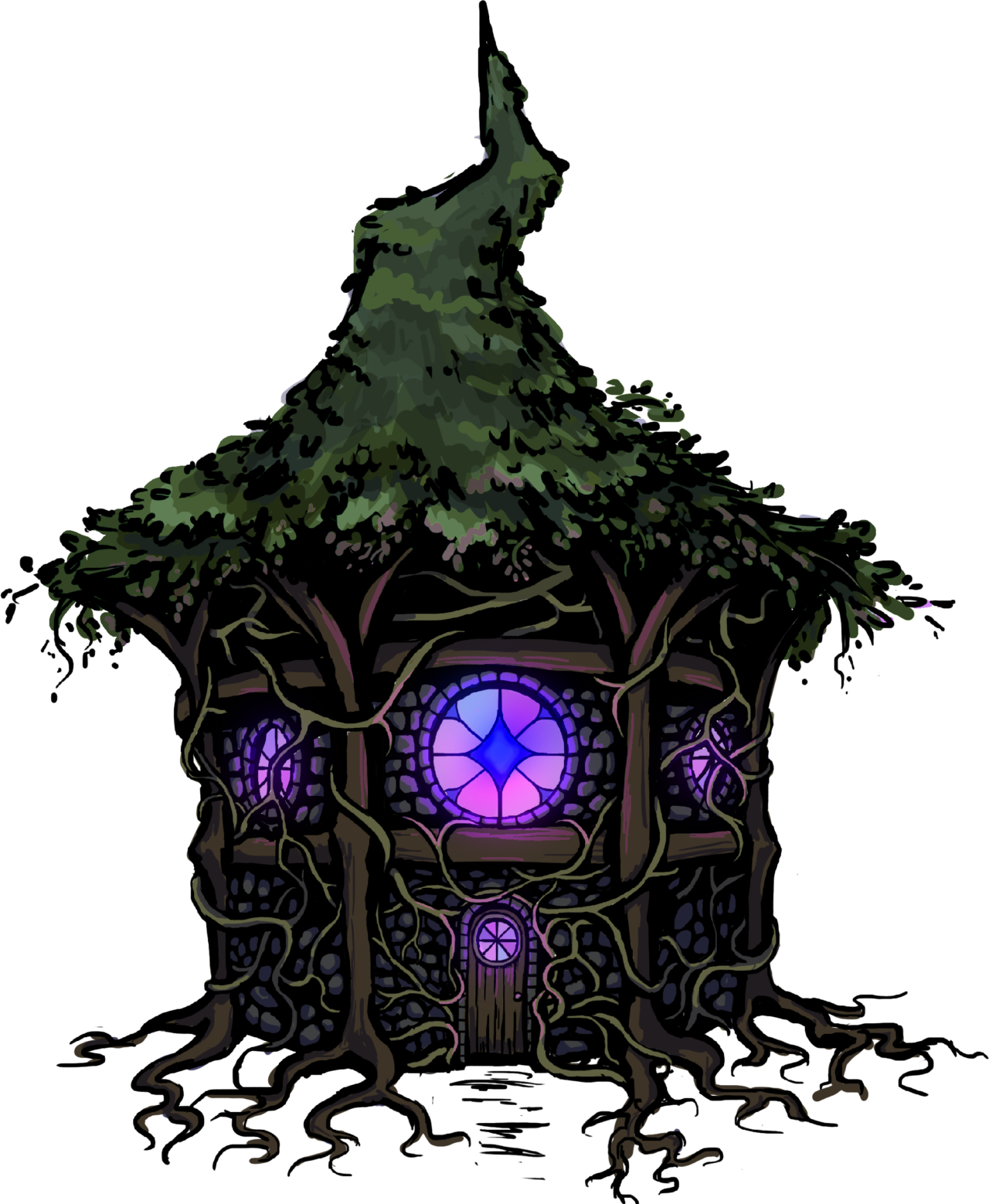 I wanted to incorporate some elements from the stereotype of the "old, ugly, evil witch" within the design of the house, symbolizing the negative way others view the protagonist. Furthermore, we imagined the witch had made the house by herself, and I wanted to reflect this within the design.
Within the final design, I intended to evoke a foreboding ambiance with the use of shadows and dark colours, making a connection to a core element of the witch stereotype: evil. Furthermore, the house is partially made from living trees and vines, assembled in a way that could not have been done by human hands alone. This alludes to the use of magic and the witch having built it herself.
With the use of wild vines and cobblestones uneven in shape and size, I aimed to connect the house with the unkempt and uncontrolled nature the witch is associated with. By making the framework of the building visible on the outside, I wanted to show that function is prioritized over beauty.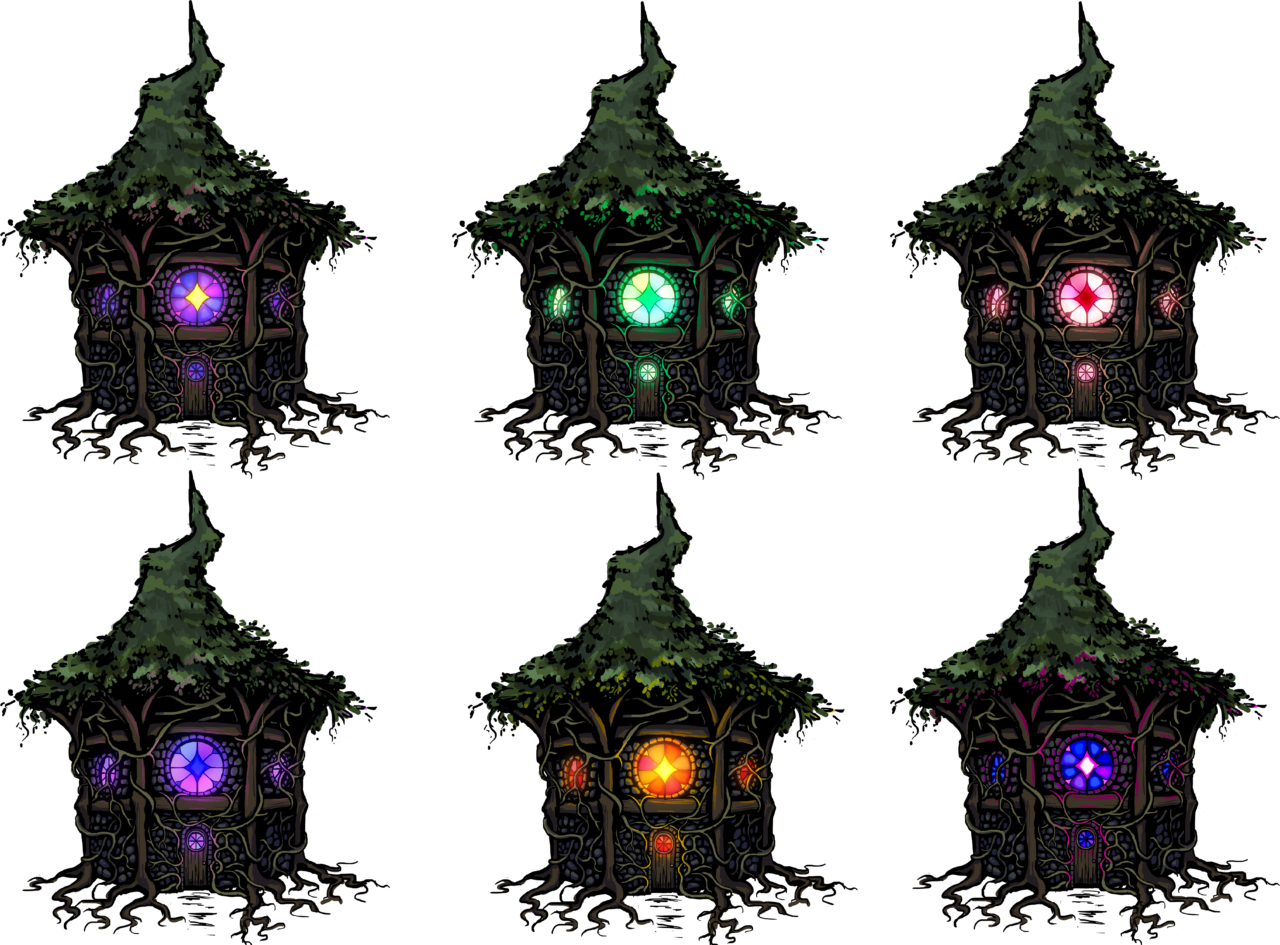 –
DESIGN FAMILIAR
I made a couple of designs for the baby familiar. The familiar is a chimera between a cat and a wyvern.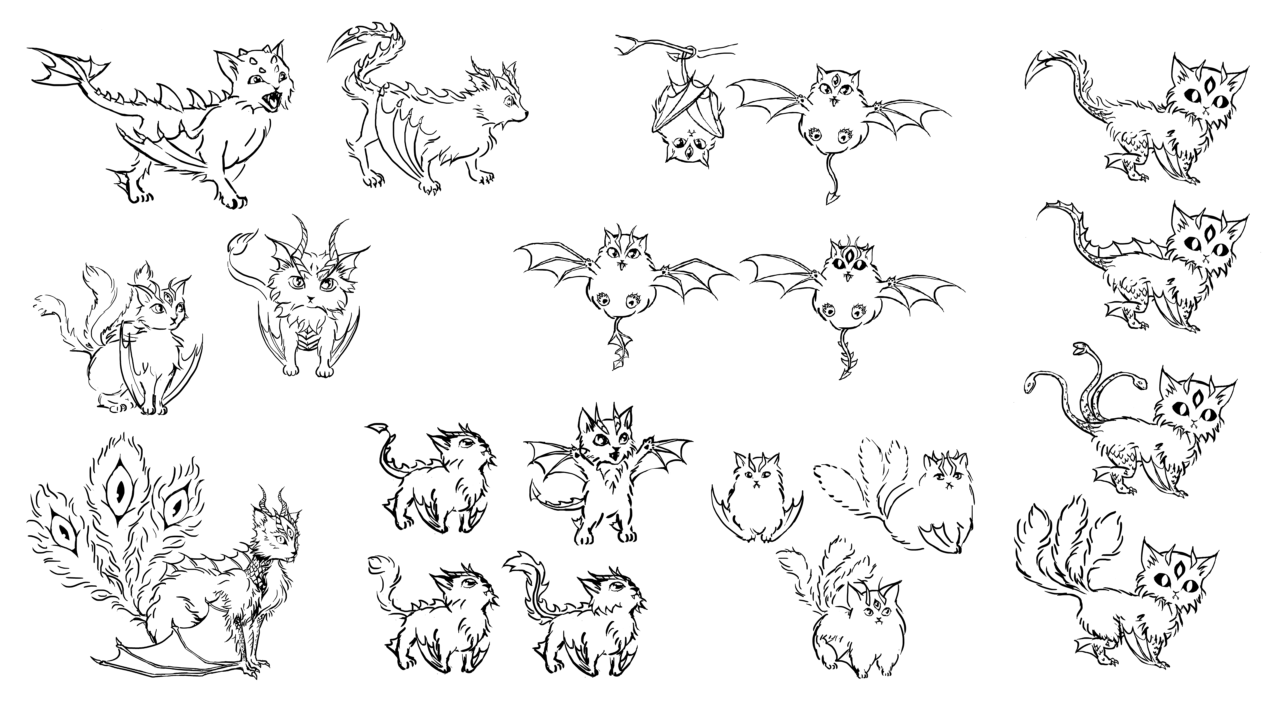 –
INTERIOR DESIGN & BACKGROUNDS
I worked on the interior design, colour palettes and a couple of the backgrounds within the film.
In contrast to the eerie outside of the building, we wanted the interior to have a cozier atmosphere and feel lived-in. We wanted to reflect the interests and personality of the witch within her home: she likes nature and has a collection of seashells. As she takes pleasure in working with magic, she has a lot of spell books, potion bottles and dried herbs. She's also a bit messy. I made use of warm colours to create a homely atmosphere and make the blue dress of the protagonist stand out within the room.
I included a couple of obscure-looking elements within the room to create ambiguity, such as a collection of skulls. Although I didn't want to portray the witch as evil, I wanted to give the viewer the option to continue looking at the protagonist through this lens, as we were aiming to let the viewer misjudge her within the first part of the film.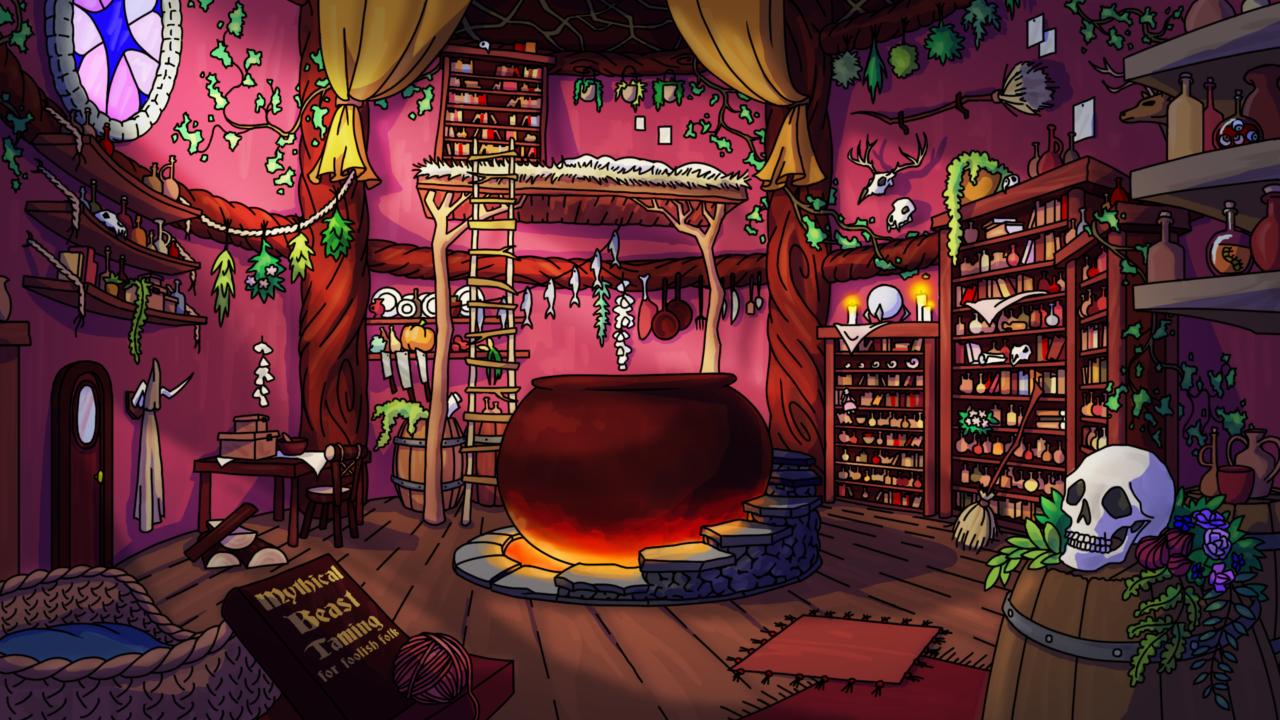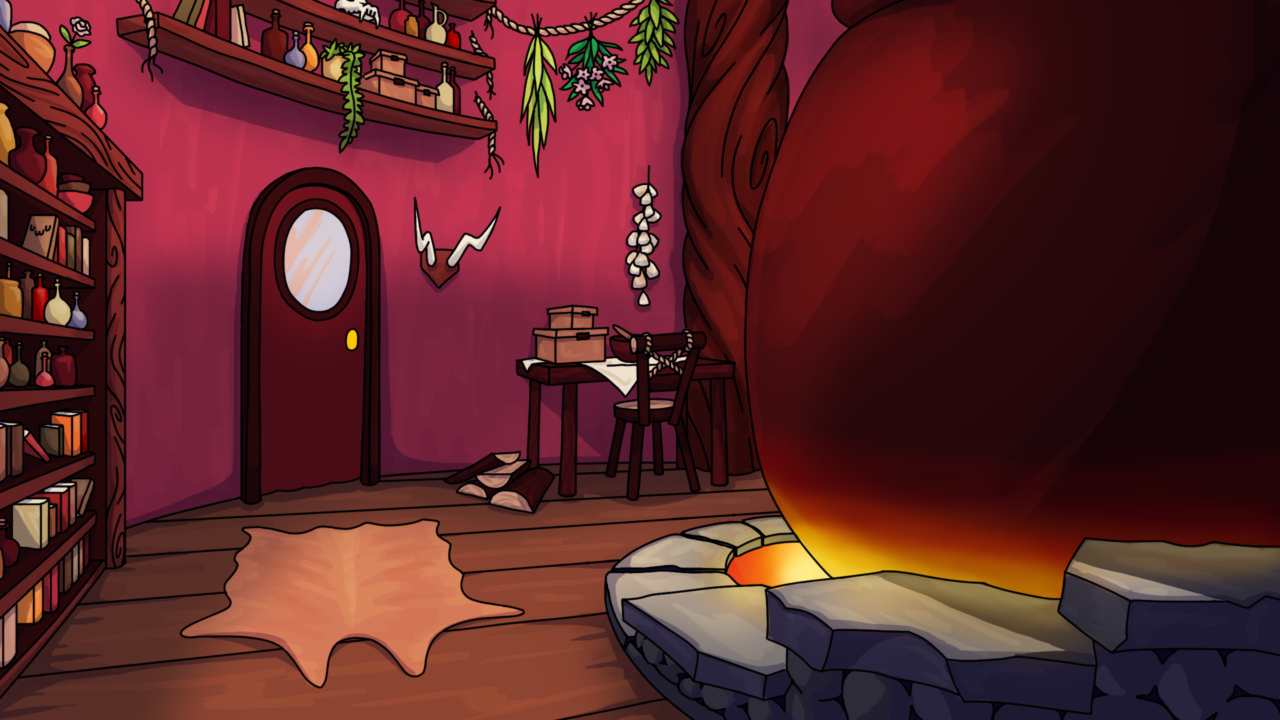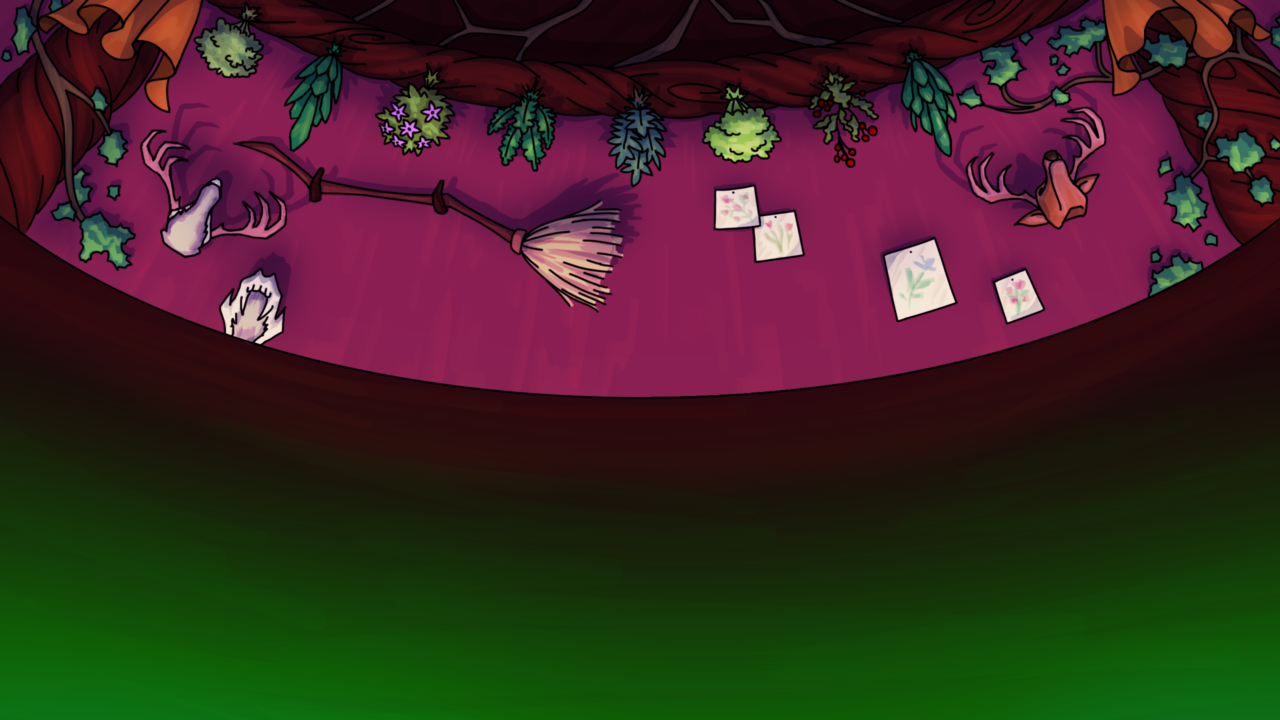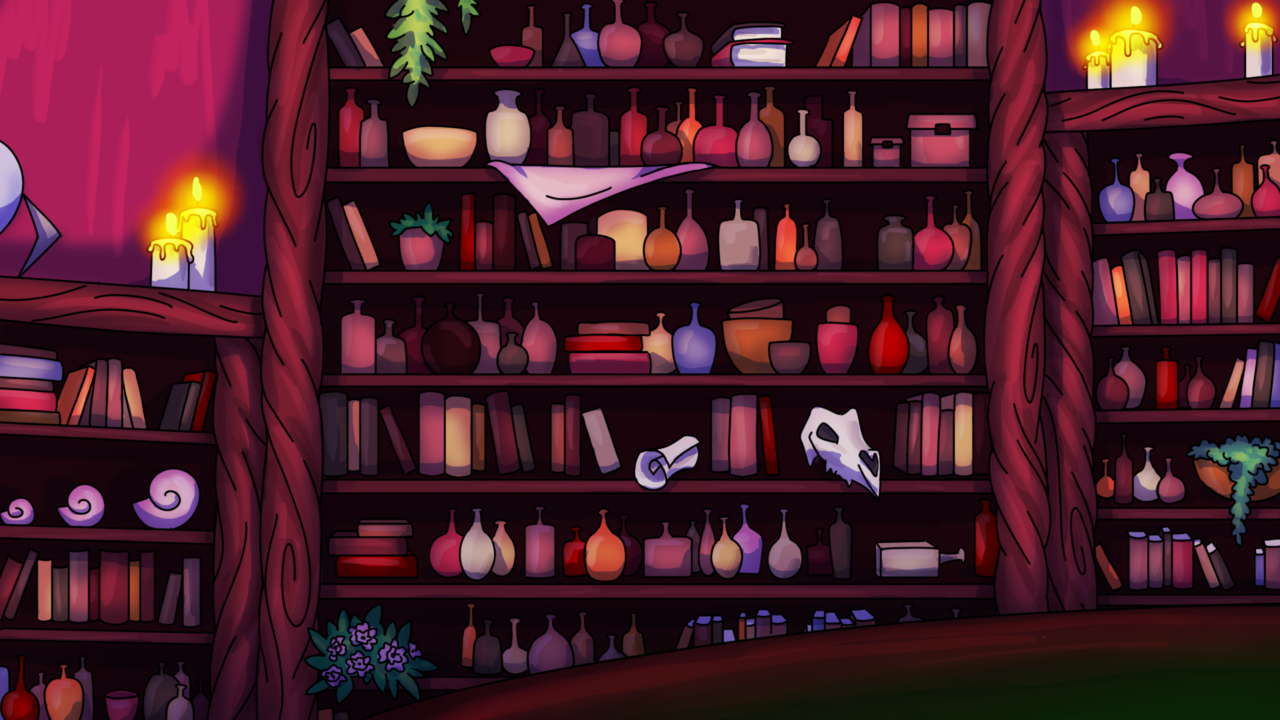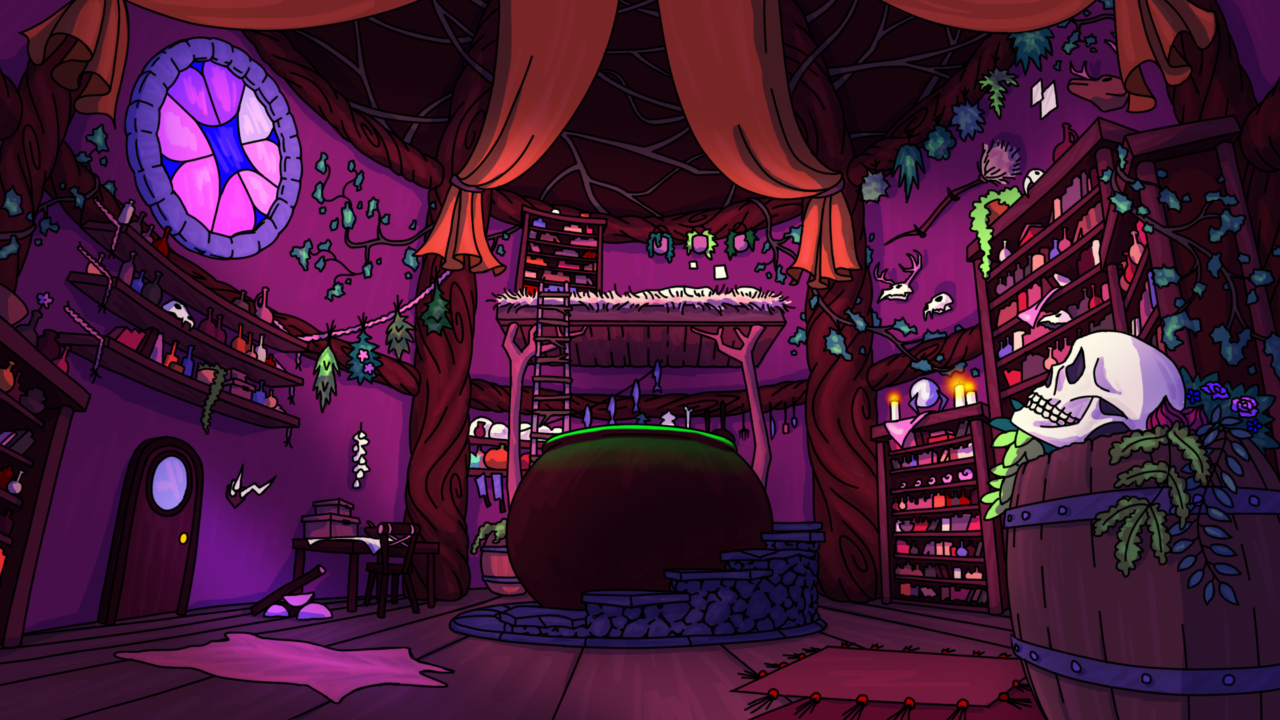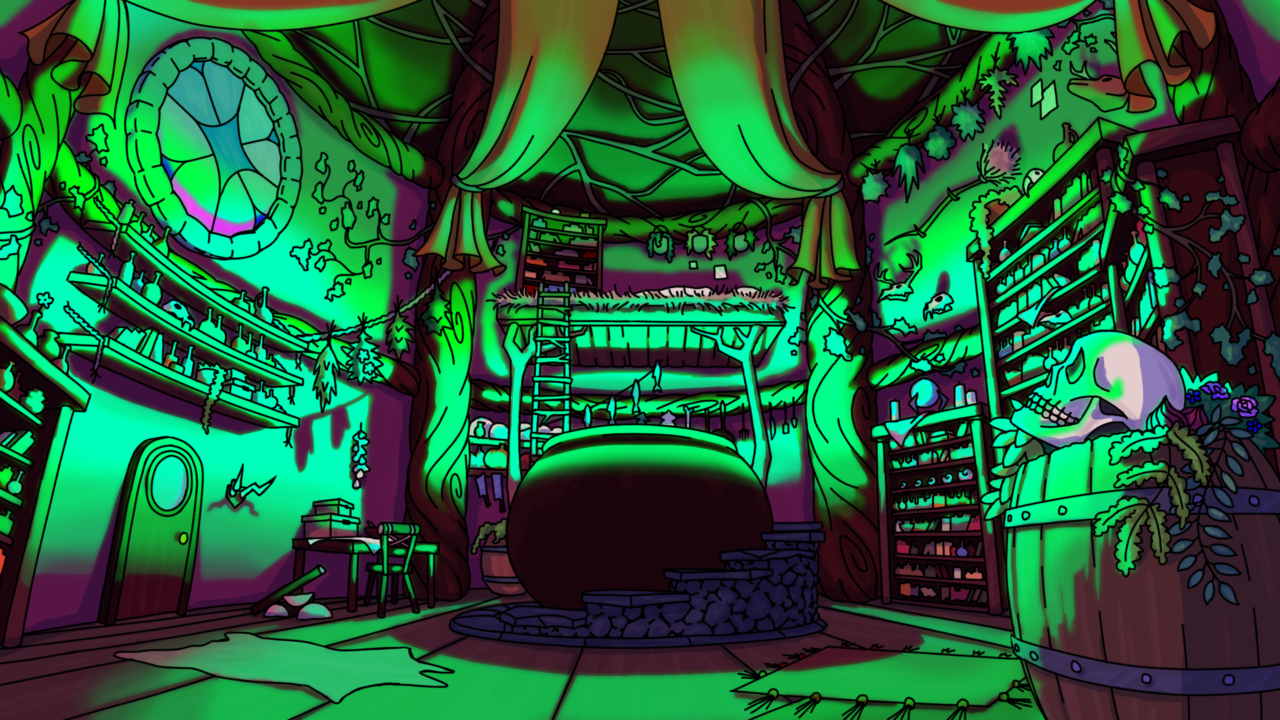 Team
Sam Arreguy – Director, storyboarding, concept art, animation
Sabrina El Bairi – Producer, storyboarding, concept art, animation
Dione Forty – Lead animator, concept art, storyboarding
Sol Schauvinhold – Concept art, animation
Julia Peelen – Concept art, animation
–
EXTERNAL COLLABORATOR
Rafaelos Cristofi – sound design