Words that resemble hope yet define a clear end. As life goes on, we think back to those words and hold onto that promise; until we meet again.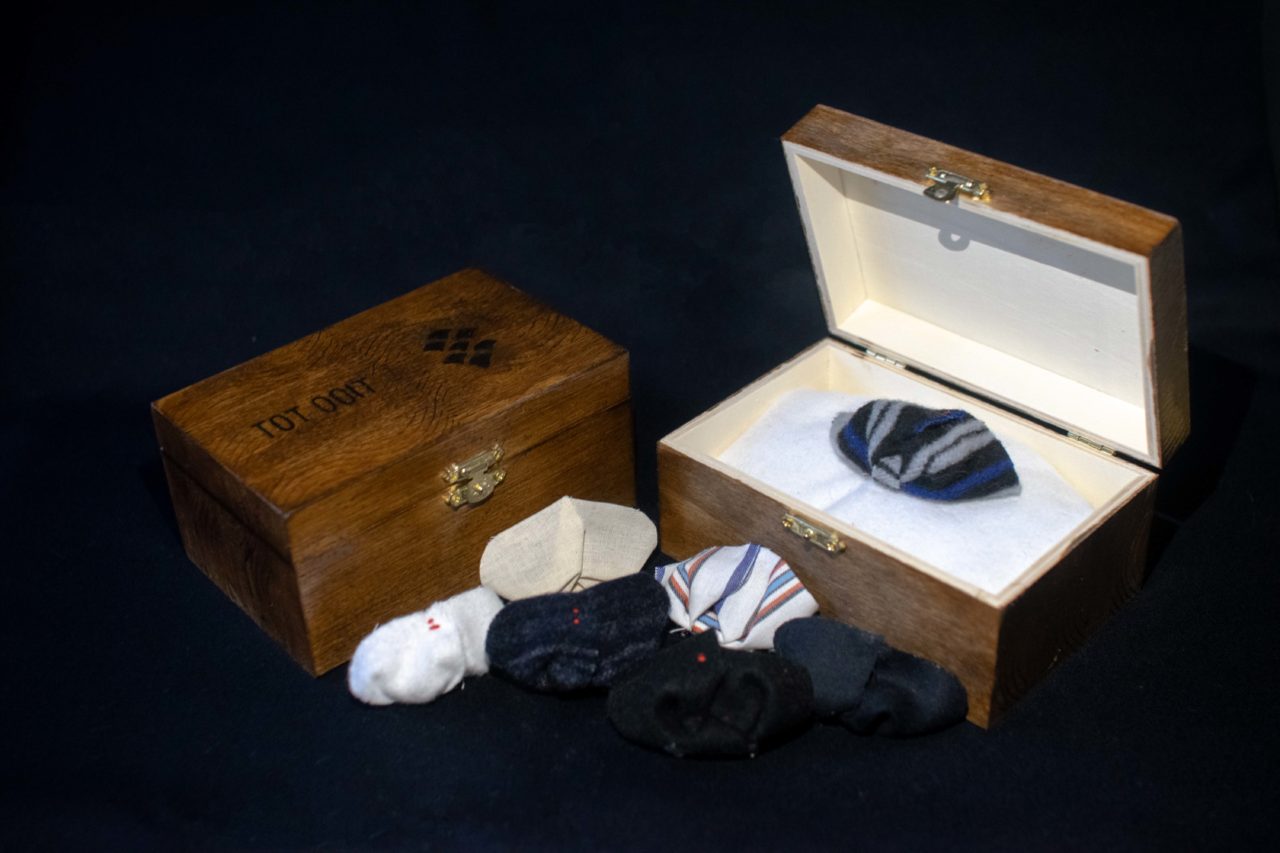 The prejudice of Volendam
Disapproving looks are expected when Volendammers express their method of grieving, in the eyes of the public; it's wrong to go out for a drink just a few days after the death of a loved one but it is also frowned upon to stay in a state of grief for a longer period than others deem acceptable. This created a shift within the people, a fear of being labeled as weird.
Cultural aspects seem to play a role in the experience and expression of the psychological consequences of a disaster. Furthermore, these cultural aspects seem to have an effect on help-seeking behavior.
Grief has been firmly rooted in our society, a small farmers' village where everyone knows each other, yet it seems there's still a taboo on the emotion of grief. I decided to bring this topic to light because it hits home for me. I observed the fact that people are afraid to speak about it. With this project, I hope to give them insights and help them break out of this cycle.
The initiative of the cafe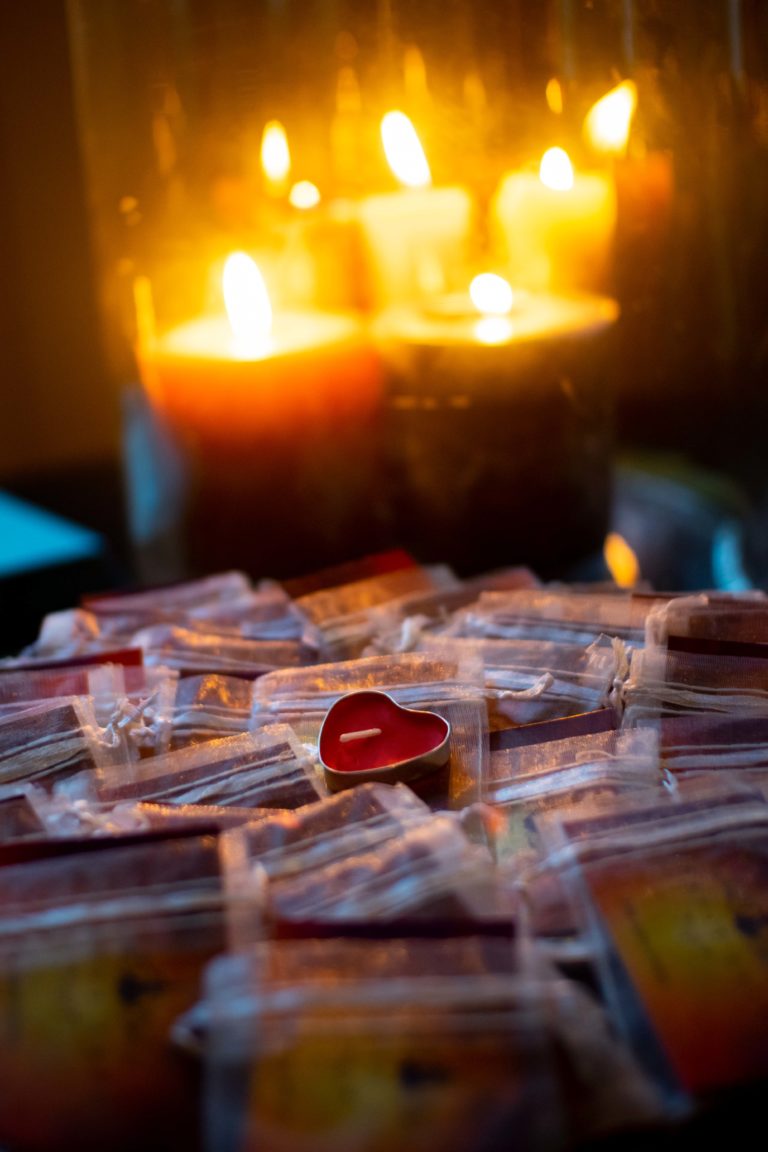 With an assembly of individuals, all with their own story, the concept of a cafe was created. By November 2022, Herfstcafe was held within the oldest protestant church built in 1658. People were given the tools to speak about grief without the fear of being the target of prejudice. With music, togetherness and a handfull of therapists dedicated to providing that helping hand, we were able to give people in need the assistance with taking their first step towards recovery. With this project I am looking into a method of documentation that shows the importance of the event, includes the attendees, and is a visual reflection of their feeling.
After the third installment "Lentecafe". We knew the demand for these kind of evenings was high, it was lovely to see how we could make people happy in some way. This made the documentation extra important. I aimed to create something which could bring people together with each other and the culture of Volendam while simultaniously maintaining the individuality of ones own journey through grief.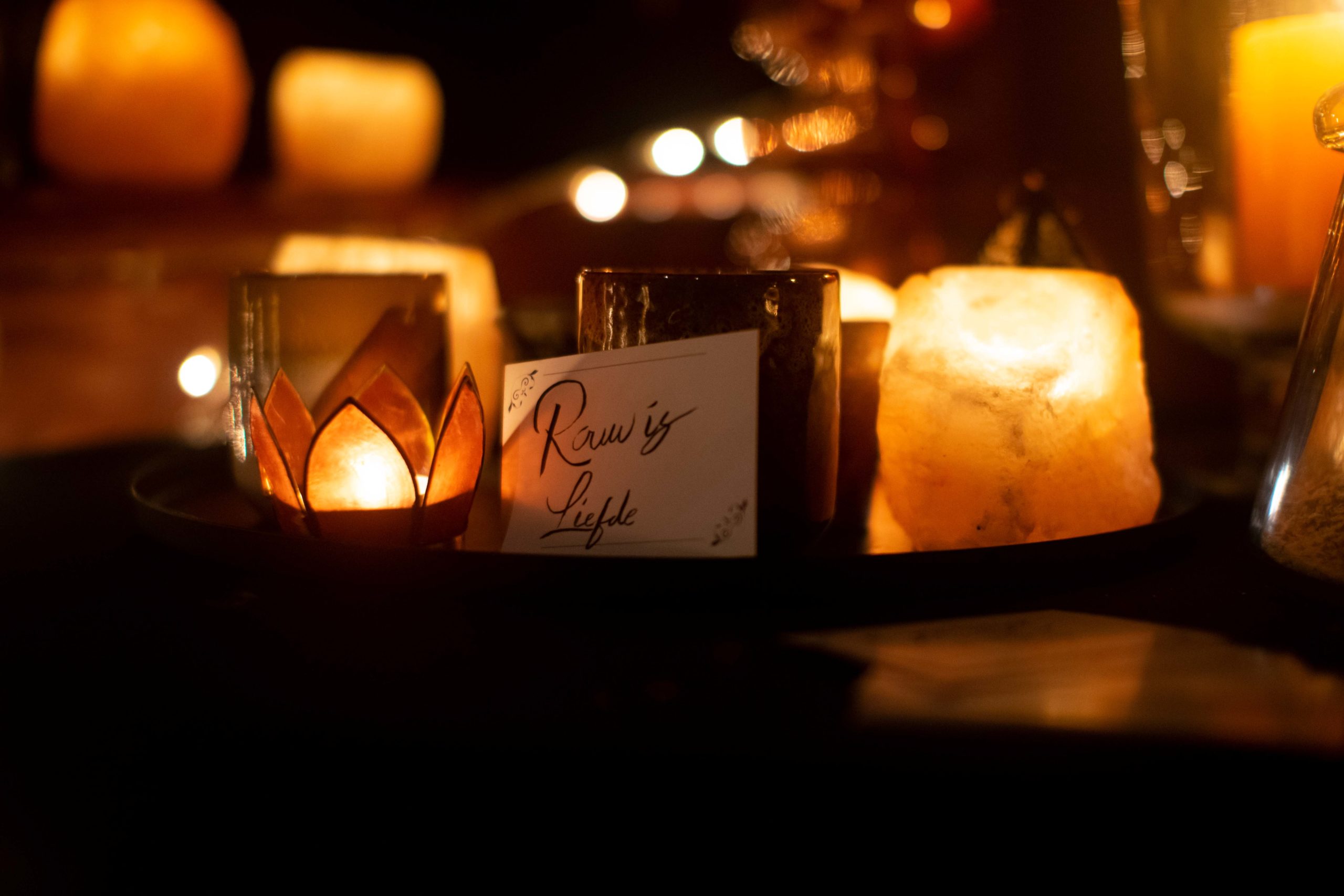 You don't know what you have until you've lost it.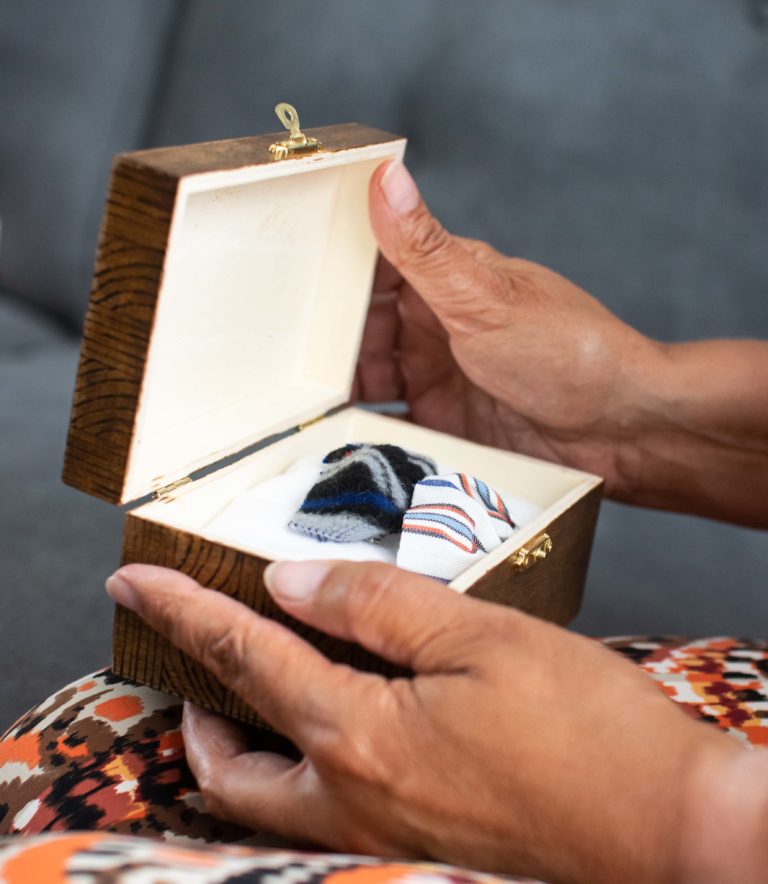 After November 2022, the entire project has become more personal with the loss of my step-uncle at the end of November 2022, my grandmother in December 2022, my cat in February 2023, and my uncle in April 2023. These events have driven a desire to create documentation in a way that can be useful to others. 
The sentimental value of the project is what makes it strong with each choice in the visualization being one with a purpose, a source of inspiration, and one created out of my own experiences with grief. 
Seven is somewhat of a reoccurring number here; seven pioneer families, seven traditional skirts, and seven believed stages of grief. All of these connect to tradition and 'how it is supposed to be'. 
How can I include grief tradition into something new? How can I support the act of seeking help? These questions have driven me toward an item that people can be proud of.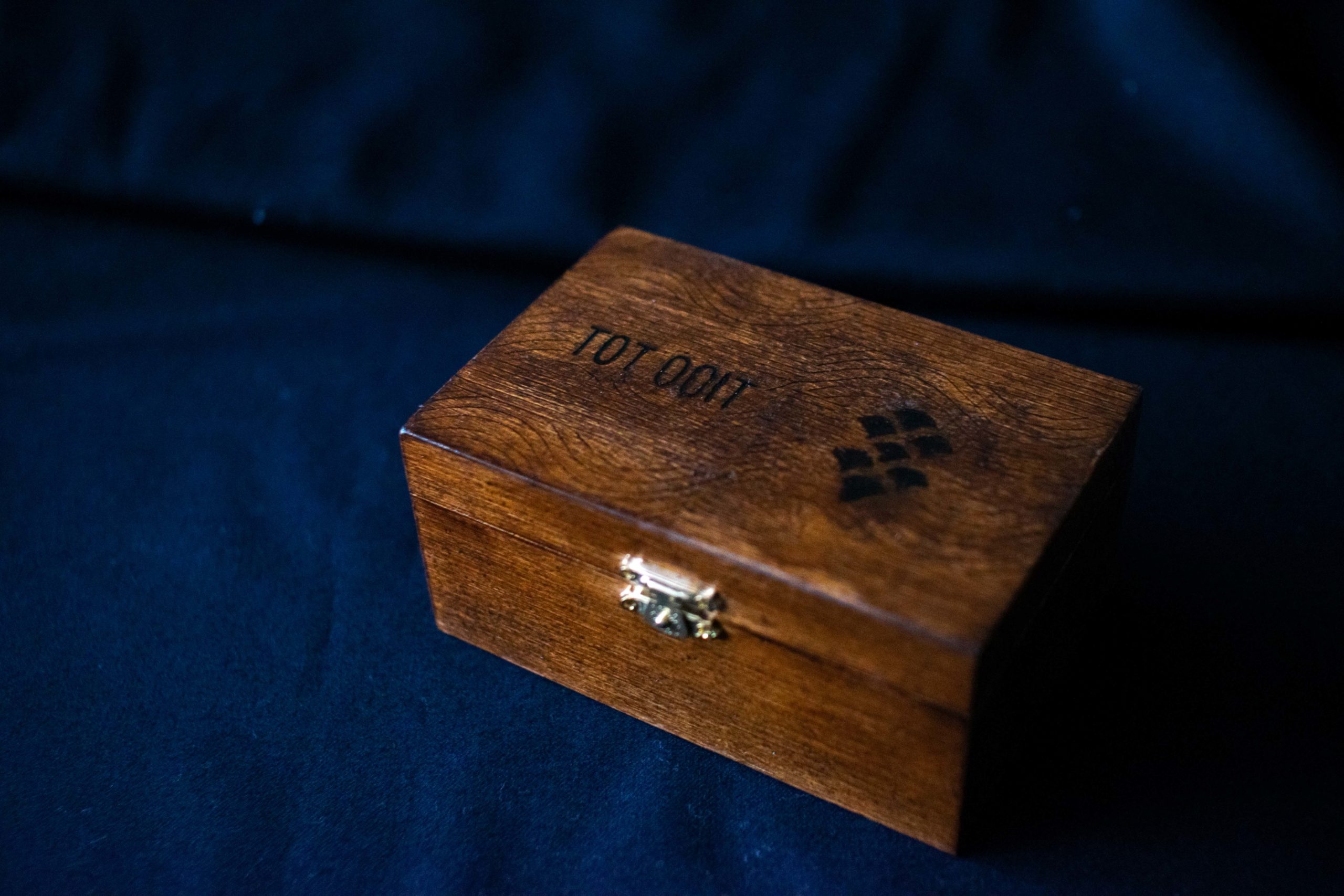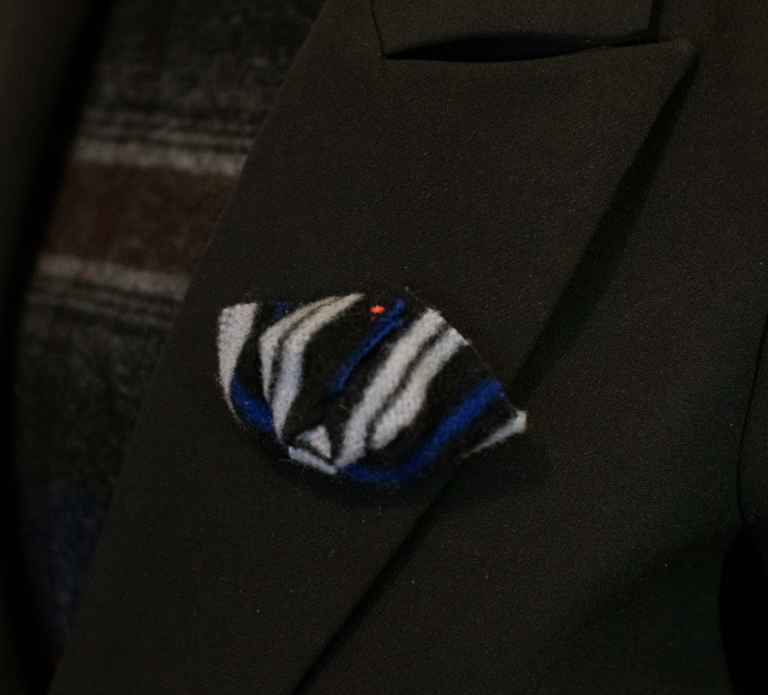 With the help of the Volendam Museum, I was allowed to dive into their archive and obtain original fabrics. These fabrics were hand molded and sown into an arrangement of ribbons, each of them representing a stage of grief. Their shape resembles a shell, emphasising on the fishermen's culture of the town, when arranged together; a fish scale pattern emerges. The red thread with which the ribbons are constructed, represent the method of tightening clothing items used.
This form of documentation allows for the tradition to be worn with pride, transforming something negative into something positive and valuable. No one will collect all seven, just like no one goes through the stages of grief in a linear way. Everyone's grief journey is different, and everyone's ribbon pattern is unique to them. Some might have 3 identical ribbons and some won't have certain ribbons as those are stages they hadn't encountered.
Grief is the price we pay for love, grieving isn't possible if there was no form of love. There is no light without darkness and when that darkness becomes a taboo, we hide from it. That's why I hope this helps people come to terms with their own emotions and with each other.
This is for you; who has lived, who has loved but mostly for the you who has lost. For the ones who will hold onto those words of comfort, knowing this will not be perminant.
Until we meet again. In another life.
Let's break boundaries with visual language! Would you like to know more about "Tot Ooit", or are you considering a collaboration?
You can contact me at lindavr8@hotmail.com
or send me a text at (+31) 06 107 417 09.

I'd love to brainstorm with you!
Project details
Year

2023

Programme

Bachelor – Graphic Design

Practices

Commercial

Minor

Data Design