Project details
Year

2023

Programme

Bachelor – Animation

Practices

Autonomous

Minor

Hacking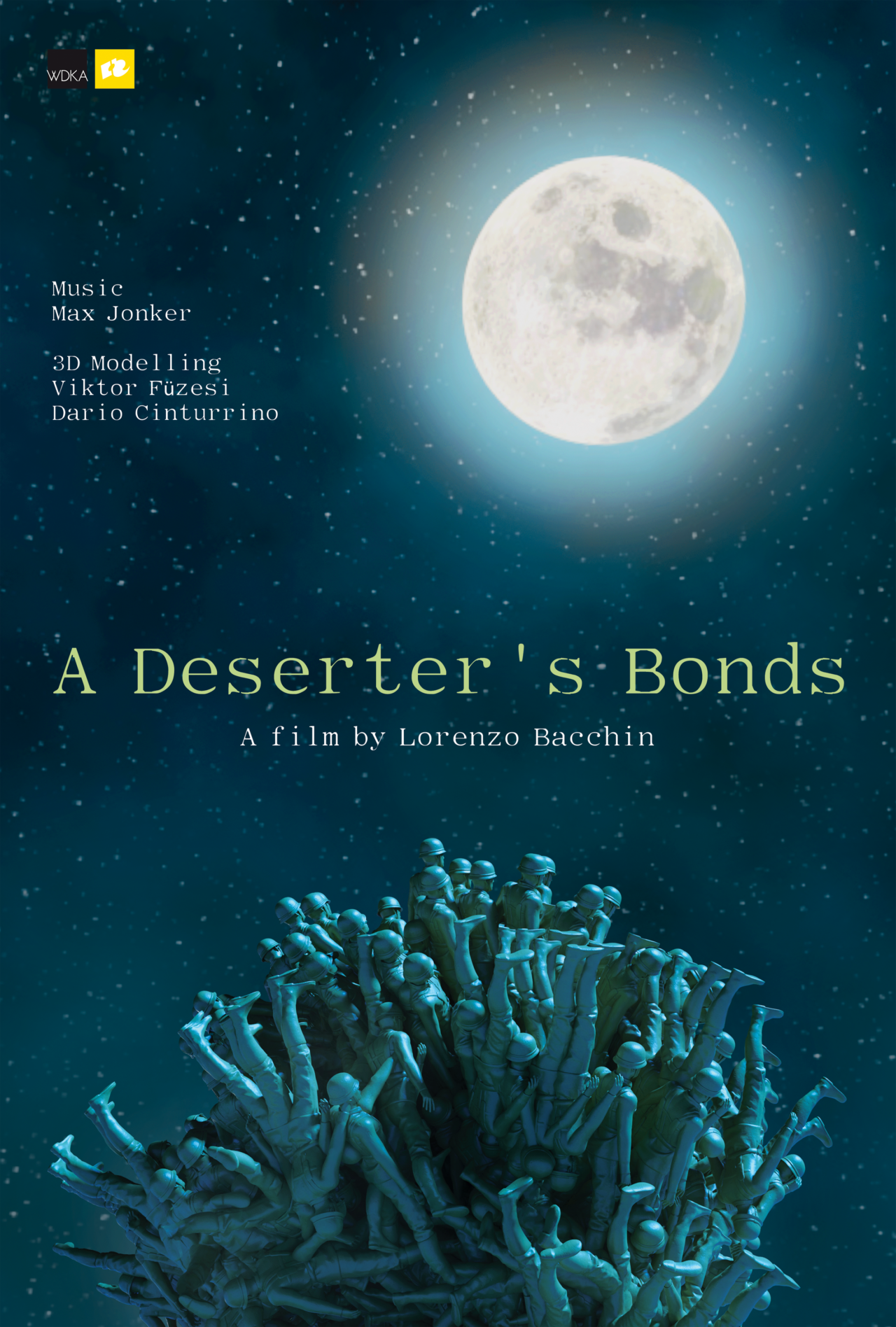 While during the night a child is playing with toy soldiers he is visited by the memories of World War II of his grandfather.

Survivor's Guilt
A Deserter's Bonds is an animation short film that revolves around the experience of survivor's guilt and its resonance to future generations. My research started by considering the discourse about trauma and the way it's portrayed in films, which is often done by relating it to personal experiences. However during sessions with a therapist I acknowledged how the effects of a trauma can also be inherited from previous generations.
The film touches upon the feelings of shame and guilt of a soldier who survived by isolating from the battlefield. I was interested in that research after my therapist anticipated that someone among my ancestors might have struggled with those feelings. I was emotionally touched when I later discovered that my great-grandfather was the only survivor of his group of partisans during World War II, after leaving with a special permit.
I realised I couldn't know much of the whole story, so I decided to heavily rely on fictional elements to convey the feelings I mentioned. I found that having the protagonist as a deserter would create an additional layer that was stimulating: do I still empathise with a character that struggles with survivor's guilt after taking a morally ambiguous decision?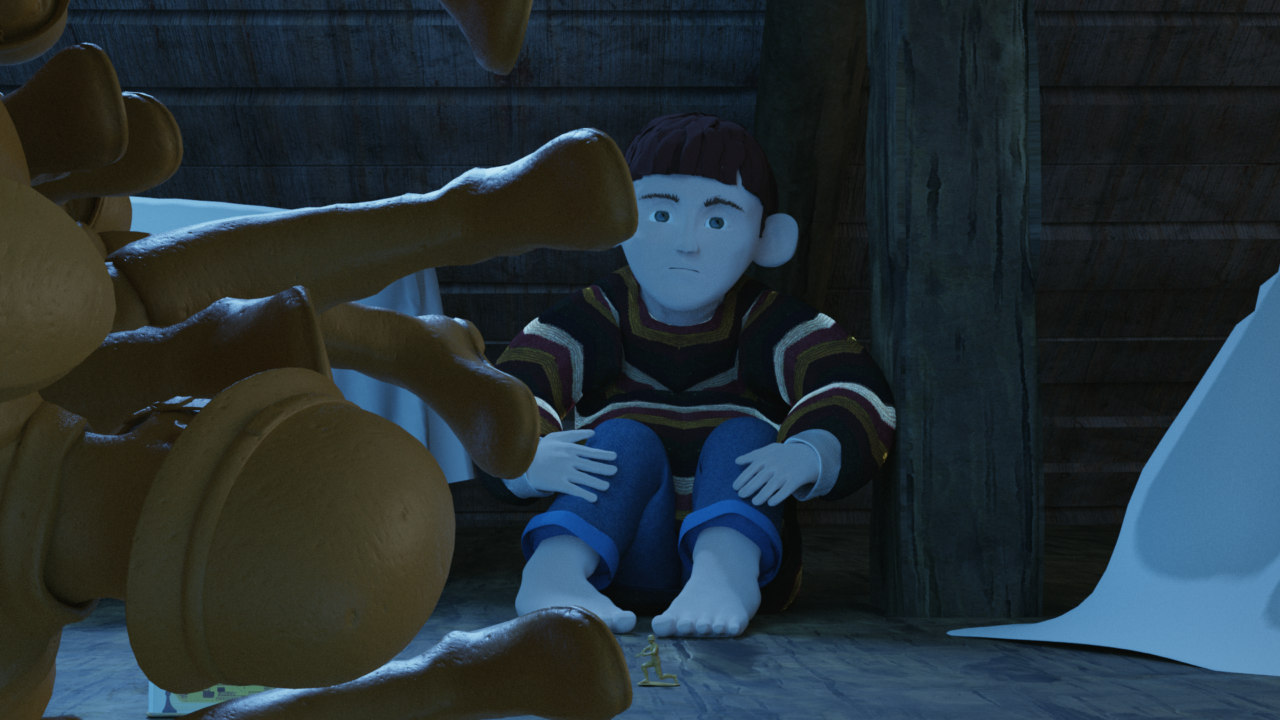 Research
My research question was directly connected to the production of the film. It was important for me to find my personal entry point to the original story and my emotional connections to it. I relied on Surrealist techniques, originally developed to work from unconscious psychological material. I also substantiated my personal findings with a broader research into generational trauma.
To have a closer look into the process you can read my research document: ask me via email and I will send you the PDF file.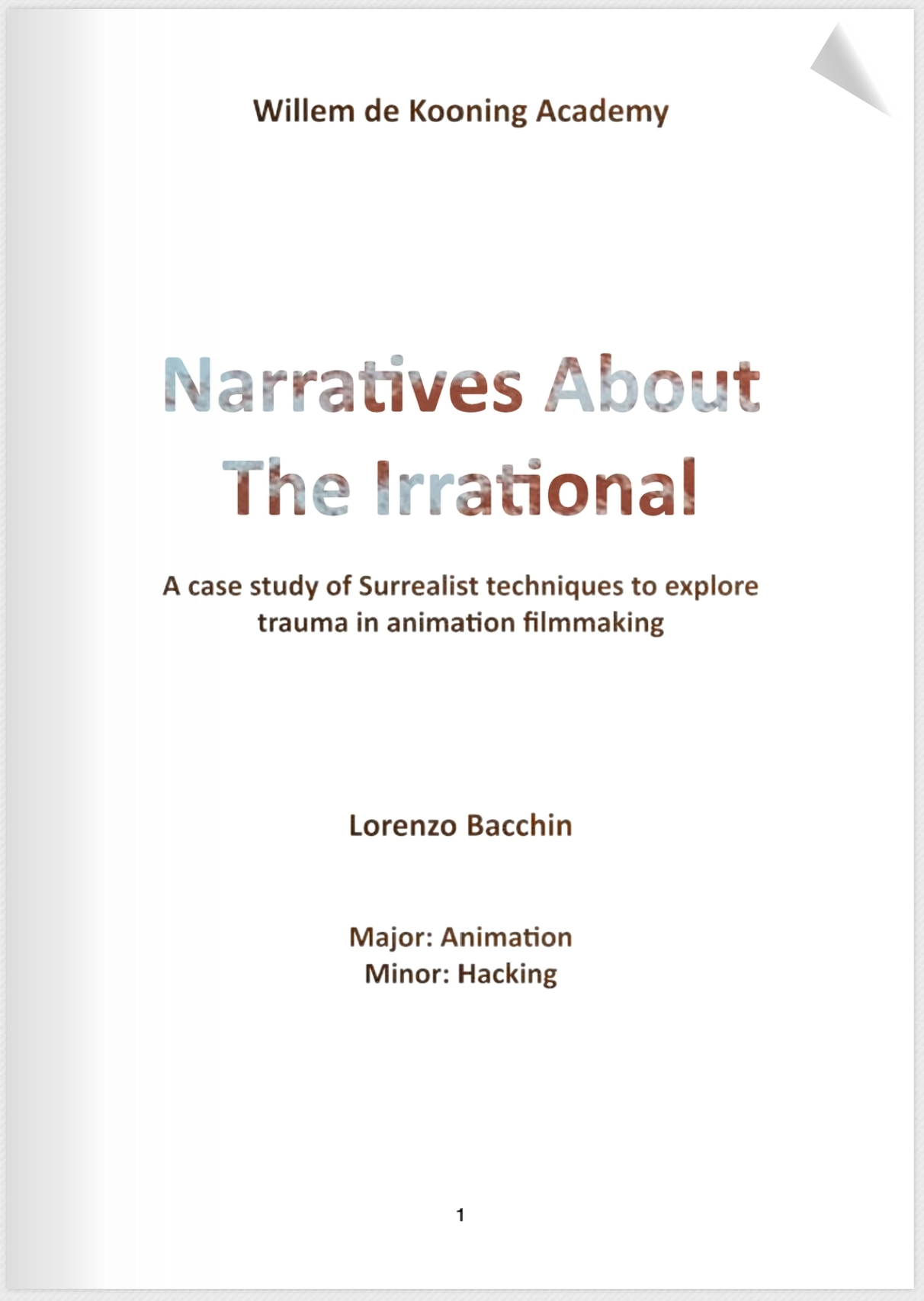 About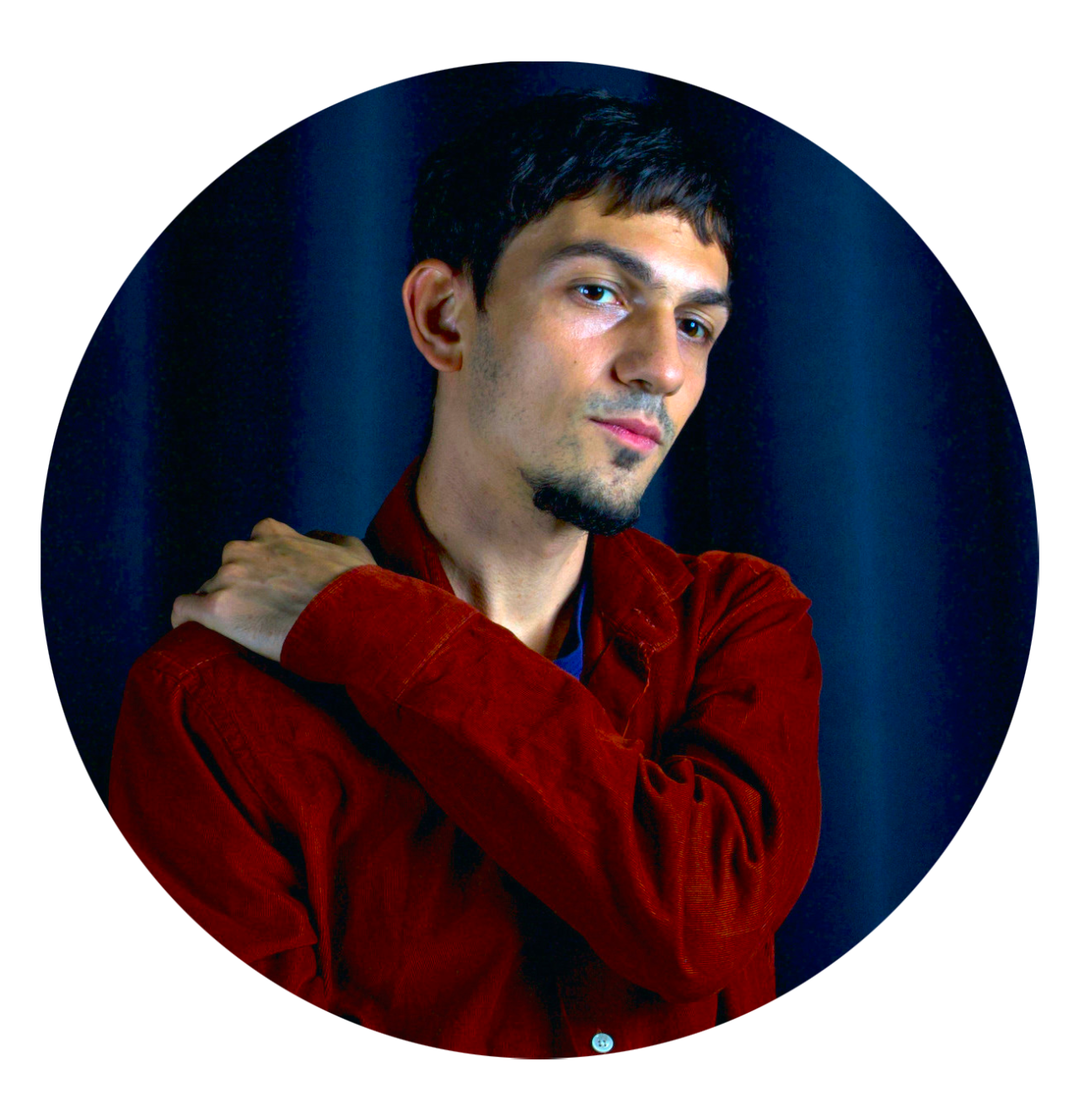 I am a 3D artist, illustrator and filmmaker.
With my personal work I like to tap into my emotional resources to empathise with the complexity and sometimes controversies of the human psyche. I think that storytelling helped by the imaginative leaps that animation encourages can help to approach the emotional complexity of us and others.
Contact
For questions and collaborations write me at:
You can find my work here: