A project exploring intergenerational pain in Iraqi refugee families. An ongoing pain from generation to generation. A project centered around my parents' journey as refugees to the Netherlands. A painful story of my mother that has never been made public.
In the symbol of a Persian tapestry referencing my parents' home in the Middle East, you can read hope for the next generation who will hopefully not feel the wounds of the Iraq war.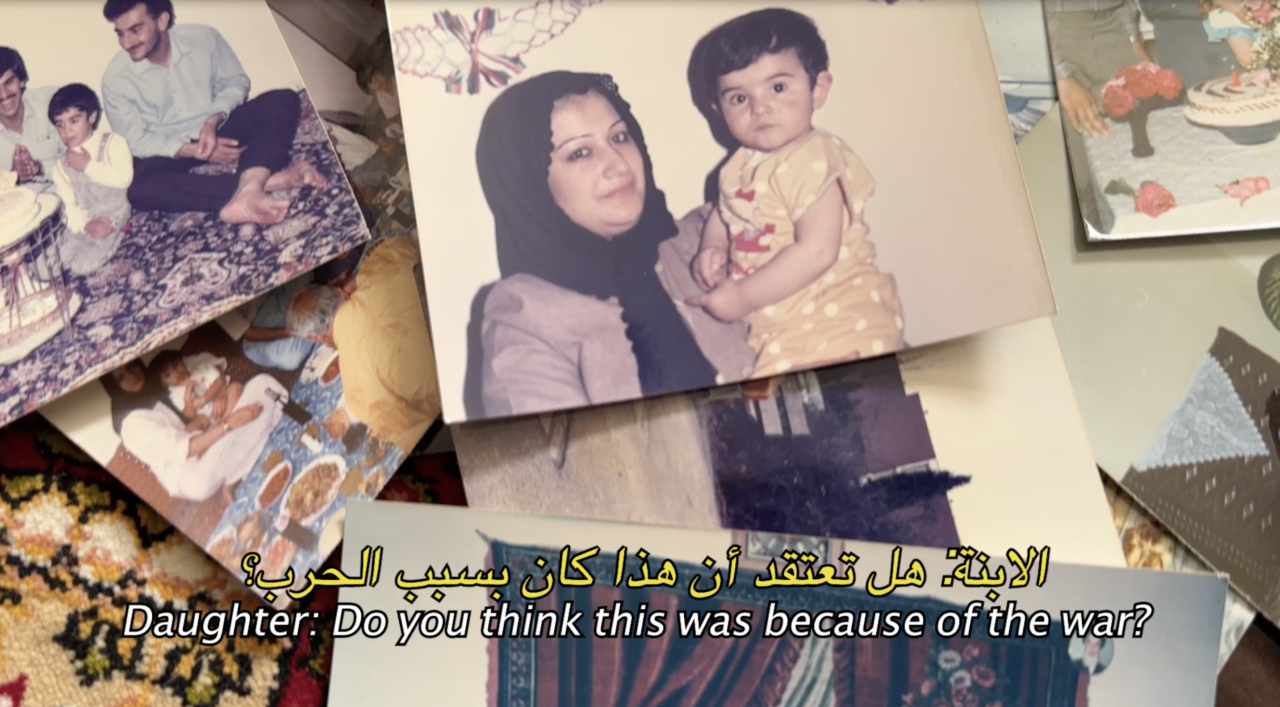 Artist Statement
Sonja Aljaberi (Rotterdam, the Netherlands) is a culturally inspired designer.
As a woman with a Middle Eastern background, I grew up in a Western country (the Netherlands). This was certainly not easy and this is why I want to inspire groups of people with a certain cultural background with my work and enable them to recognize themselves in it.
I want to discuss taboos that prevail in society and talk about equality. Introducing people with diversity in the world.
Working from a very personal point of view, my work frequently features a central drive of courage. I engage in various expressions such as concept creating and creative directing.
I graduated as a Transformation Designer at the Willem de Kooning Academy in Rotterdam, The Netherlands.
Website: www.Aljabero.com
Project details
Year

2023

Programme

Bachelor – Transformation Design

Practices

Social

Minor

Cultural Diversity