Project details
Year

2022

Programme

Animation

Practices

Social

Minor

Visual Culture
Rotkind is a short stop-motion animated film by three animation students; Tatevik Martirosyan, Anej Golčar, and Eva Schets.
We follow a 60-year-old Harold, raised by his authoritarian mother who is trying to break free by finding his voice for the first time. And hiding a corpse in the meanwhile. Also committing social security fraud on the side.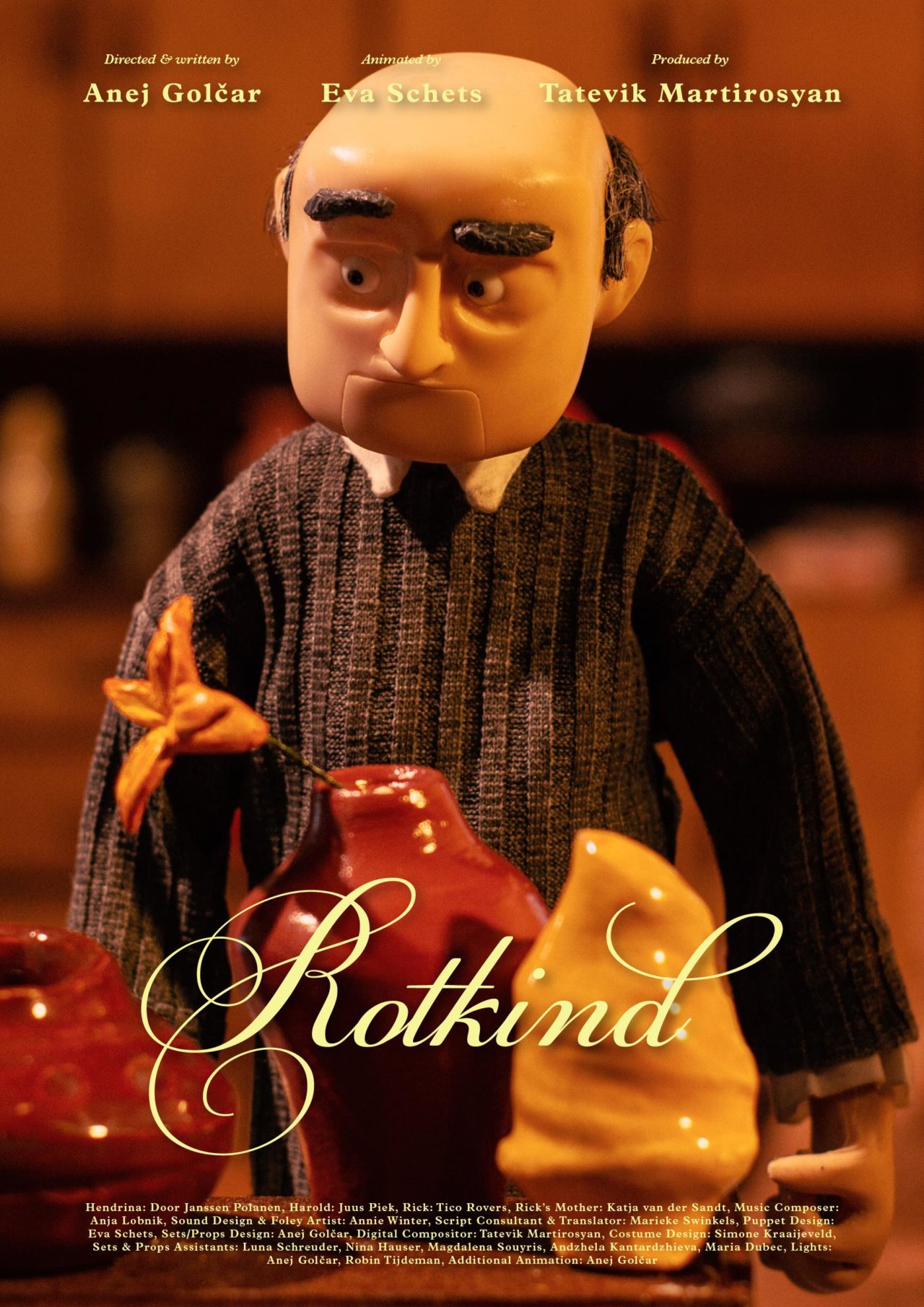 Synopsis:
60-year-old Harold still lives with his elderly mother Hendrina. She has been an authoritarian mother who has always put her passion for vases above her son. As a result, Harold still believes he depends on her and cannot make autonomous decisions. The figure of a revolting and disrespectful teenage neighbor awakens Harold's desire to emancipate right before his mother passes away. Now, abruptly liberated Harold, steps upon a path of coming to terms with his independence, leaving behind Hendrina's rules and money.
Film Stills: